Independence Day Special: From Ajay Devgn to Kangana Ranaut who brilliantly played the character of Freedom Fighters. Check out in detail
Numerous talented actors have played the roles of well-known independence fighters over the years, bringing their stories to life and motivating viewers. Let's look at the performers who have convincingly performed freedom fighter roles on screen.
Ajay Devgn as Bhagat Singh (Legend of Bhagat Singh)
Many filmmakers have chosen to tell Bhagat Singh's narrative on screen due to his contribution to the liberation fight. Many actors have played him, but Ajay Devgn in "The Legend of Bhagat Singh" excelled in the role and stood out from the competition. Ajay also won the National Film Award for Best Actor for this performance. Sonu Sood and Bobby Deol are two additional actors who have performed as this famous character.
Vicky Kaushal as Udham Singh (Sardar Udham Singh)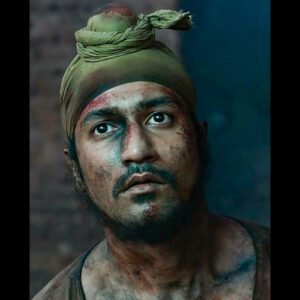 Vicky Kaushal portrayed Udham Singh in the Shoojit Sircar film "Sardar Udham," who sought vengeance for the Jallianwala Bagh massacre. He captured the fiery commitment and resolve of the freedom fighter wonderfully in his portrayal of the character. It makes a good watch for Independence Day 2023. The way Vicky portrayed Udham Singh's role is one of his best performances to date.
Aamir Khan as Mangal Pandey (Mangal Pandey: The Rising)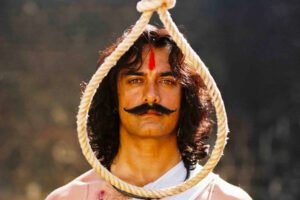 Mangal Pandey, an Indian soldier who is credited with starting the 1857 Indian insurrection (also known as The First War of Indian Independence), was portrayed by Aamir Khan, a perfectionist. In order to adopt the character of the freedom fighter, Khan went above and beyond. Among other domestic and international honours and nominations, Mangal Pandey: The Rising earned the Netpac Special Jury Award at the Locarno International Film Festival in 2005.
Kangana Ranaut as Rani Laxmi Bai (Manikarnika: The Rise of Queen of Jhansi)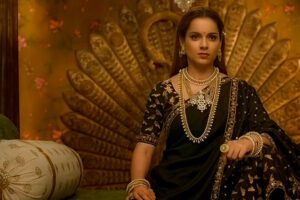 The historical drama Manikarnika: The Queen of Jhansi from 2019 featured Kangana Ranaut as the Queen of Jhansi. When the Queen of Jhansi married Gangadhar Rao Newalkar, the King of Jhansi, in 1842, her birth name of Manikarnika was changed to Lakshmibai. She gained notoriety later on as a pivotal figure in the 1857 Revolt. Ranaut had professional instruction in both swordplay and horseback riding in order to depict the well-known independence fighter. Manikarnika was directed by Kangana Ranaut (in her directorial debut) and Krish Jagarlamundi. Ranaut also won National Award as Best Actress for her role.
Naseerundin Shah as Mahatma Gandhi (Hey Ram)
The seasoned actor got his chance to portray Gandhi in the 2000 film Hey Ram, directed by Kamal Haasan and about the futility of hatred and violence. Despite its brief duration, the part was dramatic and meaningful because it illustrates how trust between individuals and groups of people can help communities overcome crises of faith and how only nonviolence, not hatred, can improve people's lives.
Bapu's great-grandson Tushar Gandhi had an interesting cameo appearance in the film playing himself. Hey Ram, which also won three National Film Awards (Best Costume, Best Special Effects & Best Supporting Actor), was screened at the 2000 Locarno Festival and the 25th Toronto International Film Festival. "Hey Ram" also stars Shah Rukh Khan and Rani Mukherjee, released on 18th February 2000. Annu Kapor also played Mahatma Gandhi in 1994 Sardar.
Paresh Rawal as Sardar Vallabhbhai Patel (Sardar)
Paresh Rawal solidified his reputation among viewers with his depiction of Sardar Vallabh Bhai Patel in the 1994 biopic "Sardar". In the Sardar Vallabhbhai Patel biopic, the lead part was portrayed by seasoned actor Rawal. Not only was Sardar Vallabhbhai Patel a liberation warrior, but he also planned India's transition to a republic. The book "Sardar" provides a detailed account of Vallabhbhai Patel's political career and his struggles. Sardar Vallabhbhai Patel is also called the "Iron Man of India".