Don't mistake it for the Maldives, Mauritius, or Australia. This is India.
Want to take a break from your hectic daily schedule and enjoy some fun in the natural world? Well, we've chosen the ideal location for you to book a trip and reconnect with nature. If you are wondering if the destination is a foreign affair, we are glad to break it to you that it is in the hearts of India, known as Havelock Island. You might have heard the name earlier but we are here to give you a full-fledged tour guide of the island.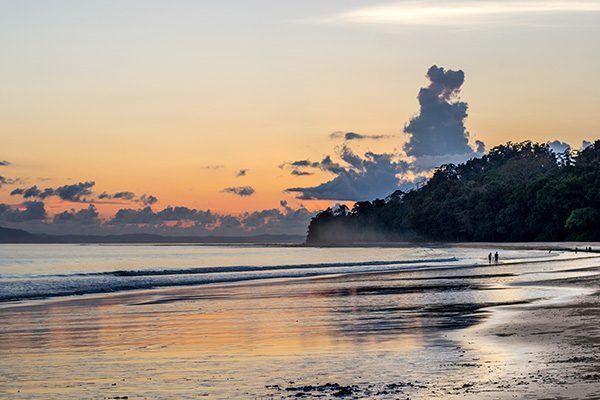 The place was earlier known for imprisonment and punishment by the British government.
The place was earlier known for imprisonment and punishment by the British government, nonetheless, if you do a bit of research, you will be pleasantly surprised to know that the world's best beach is right here on the island. If you are an Indian, you are too lucky because you don't even need to carry your passport to visit the island however, carrying a passport is not a big deal as you can avoid any hassle. Sited in the Andaman & Nicobar Islands, Havelock Island is one of the biggest and most visited islands, which attracts tourists mainly comprising families and honeymoon couples.
How to reach the destination?
To reach the destination, first, you will have to reach Port Blair and once you make it to the Andamans, there are a few things that you should keep in mind. From Port Blair, both privately run cruises and boats run by the government can take you to the island. It is advisable to book the ferry from the Phoenix jetty in advance due to the availability of seats in the government ferries and if you are opting for private ships, be aware that the prices of the tickets in private ones are quite expensive as compared to the government ferries. Also, keep in mind to book your flights (to Port Blair) making sure of the landing time of the flight as there are chances that no boats will sail after 2 pm.
The island attracts tourists including families and honeymoon couples.
Top Attractions
Beaches: The Andaman Islands are a stunning tropical region with countless glistening beaches. Although Havelock has a lot of interesting locations to see, without its beaches, it would be nothing. In addition to Vijaynagar Beach, Radhanagar Beach, and Kalapathar Beach, Kalapathar Beach is the ideal location to visit if you're looking for unusual spots. The most amazing sight is watching the sun slowly set and light up the night sky!
Different adventure sports are also an attraction on Havelock Island.
Adventure sports: Scuba diving, the most popular water sport, draws throngs of tourists, nature enthusiasts, and adrenaline addicts to the Andaman Islands every year. And for good reason—the islands' breathtaking beauty and the amazing diving locations are practically unrivaled. Your experience will be overseen by trained professionals and guides, and the premium modern equipment offered is a guarantee of safety. Andaman will satisfy you if you're looking for aquatic adventures.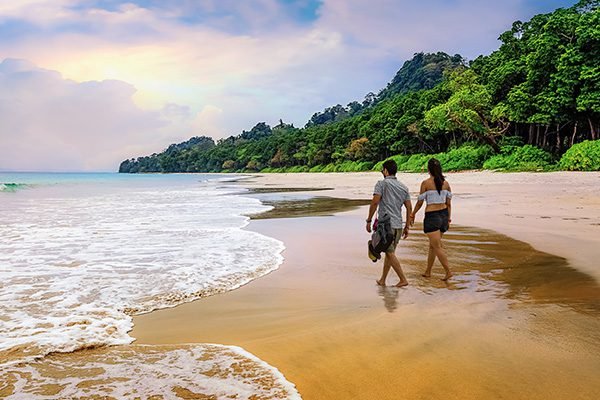 You can go take a walk with your partner or friends to experience the beautiful sunset at Radhanagar Beach.
A long walk: Sea walking is a wonderful pastime that is a welcome diversion from scuba diving but surprisingly comparable to it. Elephant Beach in Havelock is the finest location to delight in it, as there, PADI-qualified instructors will oversee your excursion and guarantee your complete safety. All you need is a trained instructor and a sea helmet to get started. You could even do this before you go scuba diving to test the waters.
So, when are you packing your bags and experiencing the beauty of this island?