The Internet broke after news spread about the marriage of Pasoori Singer Ali Sethi to Salman Toor. Is it true or false?
Pakistani singer Ali Sethi became well-known because of his song Pasoori. The song was made public in 2022 on Coke Studio, one of the most watched music programmes in the nation. It was the 14th season of the music programme, which involves musicians showcasing their musical prowess from across the nation and even outside.
The song was warmly appreciated throughout the nation and quickly rose to the top of the charts, going viral on social media, and becoming a party staple. It is still one of the most well-known singles today. The Pasoori singer is currently making news once more, but this time it's because of his alleged marriage.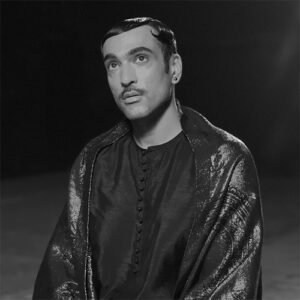 Unverified sources claim that Ali and Salman were married in a small ceremony in New York City. They are said to have been dating for a significant amount of time. Neither party has provided a confirmation. But news about this is trending on social media.
Many others have uploaded images to postings and written, "If it's true, congrats, god bless them." Some, however, also mocked the couple and their connection. Ali allegedly met Salman in an Aitchison College art class. Salman, a painter, spoke with The New Yorker in 2022 about his experience coming to grips with his sexuality.
He revealed that when he was 15 years old, he attempted to come out to his parents. "They didn't accept that," he said to the publication. "They said you are not developed yet, you just don't know," he added. Furthermore, Salman noted that although his parents eventually accepted his sexuality, they did it more with tolerance than with understanding.
He also listed Ali as one of his closest buddies in the same interview. He declared, "I knew I had found the person I wanted to be with for good." Nevertheless, numerous congratulations have been sent on social media ever since news of their wedding went viral.
Ali Sethi, a Pasoori singer, finally spoke out over rumoured marriage with Artist Salman Toor. Sethi emphasized that he is not married on Instagram on Saturday morning. With his most recent note on Instagram Stories, Ali Sethi denied rumors that he married Salman in a private ceremony in New York. "I am not married; I don't know who started the rumour, but perhaps they should assist in marketing my new release," Sethi added. He gave the link to his most recent song along with this little comment.
All the rumours regarding Sethi's marriage have been dispelled following the clarification, and the singer's creative approach to addressing the matter and promoting his music has undoubtedly garnered media attention.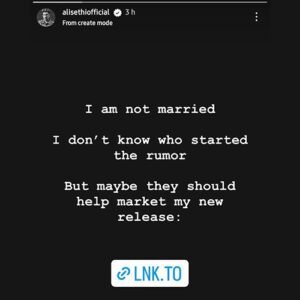 The Wish Maker, Ali Sethi's first book, became well-known in 2009. With the song Dil Jalane Ki Baat Karte Ho from Mira Nair's 2012 film The Reluctant Fundamentalist, he made his acting debut. He debuted on Coke Studio Pakistan in 2015 with the folk song from Punjab, Umraan Langiyaan.
He has played both original songs and a number of covers. His songs Aaqa, Ranjish Hi Sahi, Chan Kithan, Gulon Main Rang, and Chandni Raat are among his most well-known. Pasoori, his most recent Coke Studio hit, made history as the first Pakistani song to appear on Spotify's Viral 50 – Global chart.