Social Media Influencer Puneet Superstar revealed his decision to participate in another highly anticipated reality show 'Lock Upp 2'. Check Out
Puneet Superstar, a social media influencer, pleased his admirers by making a significant announcement on the Eloelo app. The actor announced his involvement in the Kangana Ranaut-hosted reality series "Lock Upp."
The live broadcast took place the day after Puneet's account on Instagram, which had more than 3 million followers, was shut down. He claimed that once his Instagram account was disabled, he became unhappy and turned to the Eloelo app for help in expressing his feelings.
"Puneet Superstar will guarantee that I will appear live on the Eloilo app every second and third day until my account has been activated." He responded by saying
Regarding his appearance on the reality series "Lock Upp," he stated, "Although I was forbidden to tell, but I announce here, I do not have any problem. Actually now I am about to come in the lockup. Lock Upp has been offering me for many days, so now I am going to Lock Upp. Very soon you guys are going to see me there."
Puneet said the following regarding Kangana Ranaut, the host of "Lock Upp", "Kangana ji will be sitting in front of me as soon as I will enter the show, I will say this first of all to her, Kangana ji, I love you very much and you also love me very much. And after that love will happen, we will get married, and 2 white children like us will be born."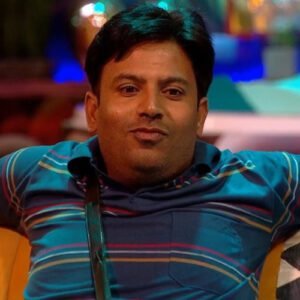 Furthermore, Puneet Superstar made comments regarding popular YouTuber and Bigg Boss competitor Elvish Yadav, claiming that he is unfit for the competition. He stated: "He is actually a simple boy, a homely boy, a good man, this is not his fault. He can do comedy, make videos, drive a car, but according to me these people have taken him wrong."
Puneet then demolished his admirers with his ostentatious remarks. He also asserted that Salman Khan, the "Bhaijan of Bollywood," imitates his fashion sense. Puneet asserted that he is the Lord and urged his followers to erect temples in his honour.
He added that he was signing a 3 lac crore project with the Ambanis after Ambani ji phoned him. He also discussed rapper MC Stan, YouTuber Dhruv Rathee, ex-Bigg Boss competitor Akanksha Puri, and Aryan Khan.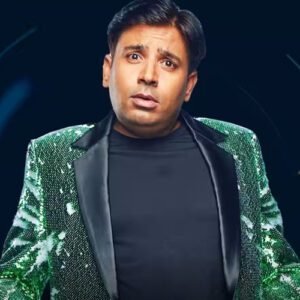 Lock Up with Ekta Kapoor The first season was a big success, and Munawar Faruqui was named the show's victor. For a variety of reasons, the first season garnered a lot of media attention. The concept of the show is comparable to that of Bigg Boss, however here, the participants are imprisoned, and the assignments and nominations take place differently.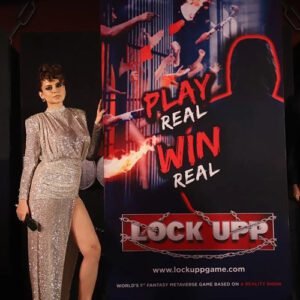 This news making his fans excited for the upcoming new season of Kangana Ranaut's Lock Upp 2. The first season of Lock Upp was quite successful on OTT as it was directly on aired on Alt Balaji. Lock Upp: Badass Jail, Atyachaari Khel was produced by Ekta Kapoor and was hosted by Bollywood Actress Kangana Ranaut and Karan Kundrra.