Salman Khan bashed youtuber Elvish Yadav over his abusive remarks of the women of the Bigg Boss OTT 2 house. Read out to know more.
The latest Bigg Boss OTT 2 Weekend Ka Vaar is high on drama as always. This weekend ka vaar is also a hot topic all over the internet, thanks to Salman Khan. After hosting 13 seasons of Bigg Boss, this year, Salman Khan hosting the digital version of Bigg Boss after replacing the previous host filmmaker Karan Johar. On weekend ka vaar, the actor addressed the Bigg Boss contestants and lashed out for their misconduct in the house and using foul language.
At the start of the episode, the actor talked about the lowest moments that everyone has been through. He talked about his lowest moments, when he hit rock bottom and after facing the tough times, how he worked hard. Then, he pulled up Bigg Boss OTT 2 contestant Bebika Dhurve and said she indulged in a few fights this week and had even pushed Manisha during a task. While Bebika denied all the allegations against her which left the host more upset.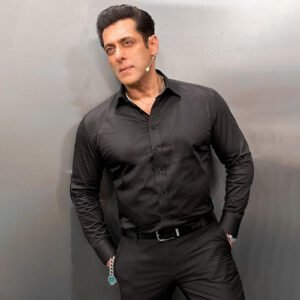 Then, Salman Khan shifted to the famous youtuber and Bigg Boss OTT 2 contestant Elvish Yadav. He schooled Elvish Yadav for using derogatory remarks for Bebika Dhurve. The actor also mocked the Youtuber's social media fandom and said while having millions of followers but no one would care to watch his content ever. While saying that to Elvish, his mother also connected on the video call which made him cry. Elvish friends Abhishek and Manisha hung around and encouraged him. The Youtuber apologised to the host and promised him that he'll be careful henceforth. Salman also pulled up Elvish friends' Abhishek Malhan and Manisha Rani for laughing at his cheap jokes. He warned them to show some spine and take a stand for right.
The weekend ka vaar episode ended with Elvish Yadav apologizing to Bebika and other housemates. After lashing out at Elvish Yadav, Salman Khan has to face lost of 3.2 million followers on Instagram and the actor was brutally trolled for humiliating Elvish Yadav. Although, Elvish Yadav is trending on Twitter with more than 1 million tweets within 6 hours.