Sports: Afghanistan's fast bowler Naveen-Ul-Haq announced his retirement from ODI's after the ODI World Cup 2023, but will play T20I. Read Inside
Yesterday, Naveen-Ul-Haq shocked everyone when he announced his retirement from all ODI formats. Afghanistan's right-handed fast bowler shares a post on his social media and makes everything clear to his fans.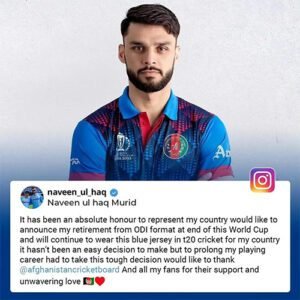 He will retire from ODIs after the ODI World Cup 2023 concludes. The 24-year-old pacer shocked cricket fans worldwide when he announced on Instagram that he would stop playing ODIs.
By sharing his picture from the ODI World Cup 2023, Naveen wrote, "It has been an absolute honour to represent my country would like to announce my retirement from the ODI format at the end of this World Cup and will continue to wear this blue jersey in t20 cricket for my country."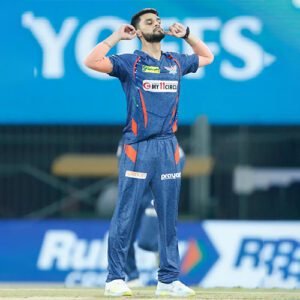 He further added it hasn't been an easy decision to make but to prolong his playing career had to take this tough decision would like to thank the Afghanistan Cricket Board (By tagging the cricket board) – And all the fans for their support and unwavering love AF (with heart emoji).
Given his youth and sporting potential, Naveen's decision to retire at the young age of 24 surprises many cricket fans. He has been included in the Afghan team for the 2018 ODI World Cup, which will start on October 5. He was noticeably absent from the Afghanistan team that competed in the 2023 Asia Cup.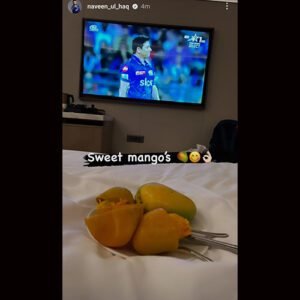 Throughout his career, Naveen has played a key role not only for the national team but also for numerous franchise leagues all over the world. In T20 cricket, he is well-known for his fast-bowling prowess and capacity to deliver on a large platform.
The ICC World Cup 2023 is expected to revive the bitter rivalry between Naveen and Virat, and the cricketing community is anticipating this with bated breath. Fans are anticipating the duel between these two fiery rivals, with this match being billed as "bigger than India vs. Pakistan."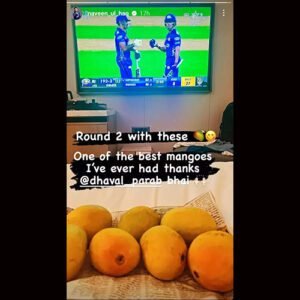 Due to Naveen's absence from the team for the Asia Cup, their enmity remained dormant despite having been ignited during a dreaded match in the IPL 2023. However, Naveen has recently returned to the forefront as a result of Afghanistan's recent release of their 15-member World Cup roster, reigniting their fierce cricket rivalry.
As Naveen is ready to say goodbye to ODI cricket, his supporters and the entire cricketing community will definitely be eagerly following his performance in the forthcoming World Cup, savouring the moments he offers before starting a new phase in his career.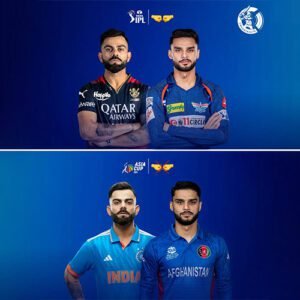 However, the reasons for Naveen-Ul-Haq's decision to withdraw from ODIs at such a young age are unknown given his decision. Nonetheless, his contributions to Afghan cricket, particularly in the T20 format, have been notable, and his absence from the 50 overs version of the game on the international stage is likely to be felt.