Two of the biggest cricket nations are back to battle against each other in the 3 match T20I series as India sets to host Australia after 3 and a half years
Not many visiting teams have had success in any format when they play India at their home, but Australia would be high on confidence after their T20I series win as well as their ODI series win against the hosts when they last visited them in 2019. Certainly a lot has changed for both the sides since then and the squads also have changed quite a bit, but that doesn't change the fact that Australia have beaten India at their home. This would be a tough battle between the sides and a one that was much needed for both the sides before the T20 World Cup next month. This is the penultimate leg for these sides to test out their bench strength and make sure that their World Cup players are in form. Let's look at some talking points ahead of the first T2OI tomorrow at the Mohali stadium in Punjab
Last time Australia won the two match series, 2-0 and were dominant in both the matches 
 1) Opening Position
The forthcoming ICC T20 World Cup in Australia, which begins next month, will see Rahul opening the batting for India. In preparation of India's T20I series against Australia, Indian cricket team captain Rohit Sharma announced the same on Sunday. Following his century as the opener at the Asia Cup 2022, Virat Kohli has been the subject of much discussion. Kohli's numbers as an opener both at the international level as well as in the Indian Premier League are magnificent. India don't have any back-up opener in the squad for both the Australia series and South Africa series but also for the World Cup. So if need be, Kohli might be seen opening in case of loss of Rahul's form or any injury. Rishabh Pant can also be a good option at the top for India and has experience playing in that role.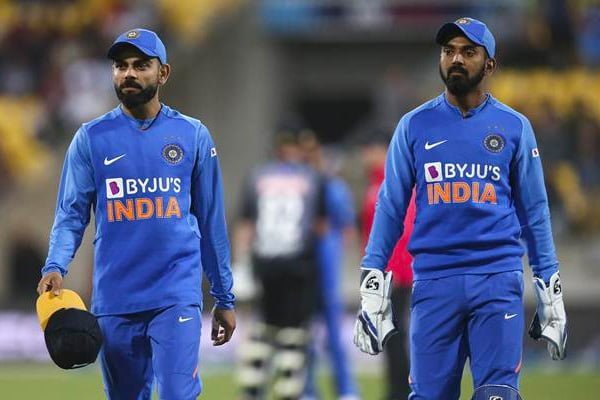 Vice captain KL Rahul would open the batting while former skipper Virat Kohli would bat at number 3
2) First Choice Wicket-keeper
India's wicket-keeping situation looks far from settled going into the world cup. Jadeja's injury has put more fuel to the fire as he was a constant in the Indian side and added a left handed option to the batting order. His exclusion would mean India would have to play Pant if they need a left handed batsman in their line-up. They both possess the technical skills necessary to win games, but the problem is that they can't both start a game at the same time. If they both played together, it would significantly hurt the team's combination. So, only one of them will be able to join the starting XI. Rishabh Pant has the technical ability to change the result of the game and may be utilized as a floater in this side. Given his prior successes, some would question Dinesh Karthik's selection for the team. Rishabh Pant, though, could have the upper hand over Karthik because he is left-handed. He also gives the team a unique attitude and is adaptable since he understands how to put the other team under siege. 
This series might give us some clarity as to who would be starting at the World Cup next month
3) Return of the Pace Duo
The right-arm pace duo of Jasprit Bumrah and Harshal Patel, who missed the 2022 Asia Cup in the UAE owing to injury, are all set to participate in India's T20 World Cup campaign starting next month. Both of them have won games for India in the past and play significant roles on this team. Bumrah now holds the title of best all-format bowler in the world, but Harshal Patel has shown his brilliance over the past year or so with his accurate lines and middle over success, which helps India frequently take wickets. When Bumrah is utilized by his captain, he is effective, has a T20I economy of less than 7, and is able to take wickets for his team. Their return gives them the much needed boost to the bowling attack that was under fire at the Asia Cup. It remains to be seen whether they'll start from the go against Australia or Rohit and Dravid would still use back-ups to strengthen their bench strength.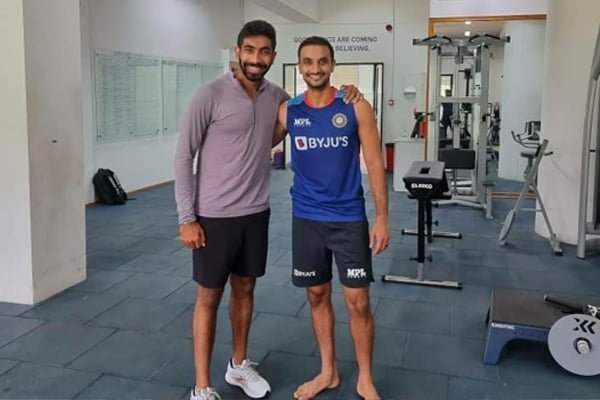 Jasprit Bumrah and Harshal Patel will surely be looking to find their touch soon as they'll play their first games in almost two months 
4) Fourth choice fast bowler 
Bumrah and Harshal will pair up with Bhuvneshwar Kumar and Arshdeep Singh, who had an Asia Cup that was less than stellar. Even if Bhuvneshwar ended the tournament with the most wickets, many will still remember his penultimate over blunders from the matches against Pakistan and Sri Lanka. Safe bets are Bumrah, Harshal, and Bhuvneshwar and youngster Arshdeep may be India's fourth fast bowling option. It's doubtful that this combination of Bumrah, Bhuvi, Arshdeep, and Harshal will change. Making the same mistake India did in the Asia Cup by using only three pacers would be inexcusable. With Mohammed Shami included in the reserves, India definitely has at least five fast bowlers, which is required in a country like Australia. This series against Australia, which is a very tough opposition, might be fruitful in deciding key components of the squad. 
It was an important series for both these players but sadly both are not available for this series and might be fit by the time South Africa tours India
5) Who replaces Jadeja
Jadeja's injury was a massive blow to India as he was a three-dimensional player and gave his absolute best in almost all the departments of the game. His exclusion has opened doors for the likes of Axar Patel and Ashwin to make way in the playing XI. Axar might be the suitable option as he provides India with some batting ability, but Ashwin's recent heroics and his ability to take wickets at crucial intervals as well as his strength against left-handers are some things to be noted. The fact of the matter is that Axar has been used and put to the test while Jadeja has rested on previous tours. Like Jadeja, Axar bowls a tight line, and during the previous few series, he has undeniably improved at striking the ball. Since he compliments the squad well and, on his best day, is lethal with both bat and ball, Axar may be in the starting lineup. It is highly unlikely that India would start both and not play Chahal, who is the first choice spinner of the team as of this moment.
It would surely be a big headache for the team management to choose between Axar and Ashwin but India can experiment in this series 
There are certainly a lot of questions to be answered by the home side, and Australia can be a tricky opposition themselves. If India can go into the World Cup, after having some clarity to these solutions, they might just go all the way and win their second T20 World Cup, and this would be a trophy, the whole country would absolutely celebrate