Looking for the perfect place to party and ring in 2023 with a bang? Read On.
What better way to ring in the new year than throwing a spectacular party? We've compiled a list of Delhi's top New Year's Eve parties to help you organize your New Year's Eve plans. Like the previous year, the greatest new year parties in Delhi (NCR) in 2023 will include lavish celebrations at the city's most opulent hotels, electrifying live music shows at its upscale bars and resorts, and the best DJs in the nation spinning groovy dance music all night.
DLF Mall of India, Sector 18, Noida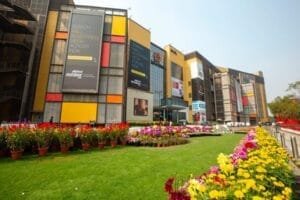 With some good food and good music, enjoy your New Year's eve at the Smaaash Carnival Bollywood night.
Bring this new year with a Bollywood dance party. This year's best New Year's Eve celebration in Delhi is at Smaaash Carnival, so it's your chance to take your crew there. Even though there are activities for both adults and children here, this family event might be your greatest New Year's celebration. Visitors will also get to taste some of the delicious food and music, as well as quirky and fun masks at the entrance. Sounds great, right? Wait till you get to know more about the free prizes offered here, though! Drinks are plentiful here, and the prizes are unquestionably the night's main attraction. Prepare to have fun at this party in Delhi with your family.
The Hong Kong Club, Aerocity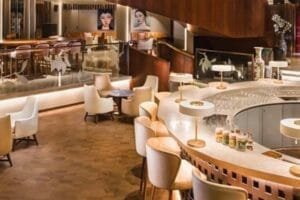 Get the best dose of entertainment at this happening place.
Prepare to attend The Hong Kong Club's most incredible new year's eve party in 2023. With worldwide entertainment featuring 20+ artists, the club is ready for a glittering new year's celebration. The best live entertainment is provided by DJ Idelson, violinist Lauren Charlotte, saxophonist Abi Rose, percussionist Mikhail Jones, and acrobat dancers. Enjoy endless Cantonese food, premium beverages, and these other treats.
Privee, Shangri La hotel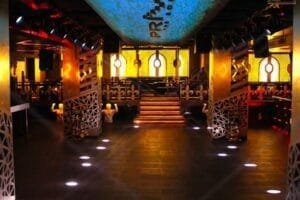 Privee is one of the most famous clubs in Delhi.
The largest event in 2023 will be the New Year's Eve extravaganza at Privee. With Jass Manak and Raftaar attending the biggest celebration, this new year's event is sure to be a hit. Throughout the celebration, you can expect to see renowned dancers from around the world perform. So that you don't miss the chaos, purchase your ticket as soon as possible. Be there to experience the joyous atmosphere at this wild New Year's party in Delhi in 2023.
Hard Rock Café, Saket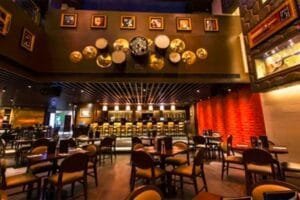 Have a blast at this cafe with special events on New Year's eve.
On December 31, take your pals to the Hard Rock Café for Delhi's best New Year's celebration. This is the place to go on New Year's Eve because of its fantastic drink variety and excellent, relaxing music. One of the main draws of the Hard Rock Café is that numerous well-known bands, including Euphoria and others, frequently surprise the patrons on New Year's Eve. Visitors can indulge in unlimited snacks and beverages on New Year's while taking part in a variety of special events that the café organizes especially for a few occasions. It is suggested to reserve your passes for the New Year celebrations much in advance because the café tends to get a little too busy during this time of year.
Filmy Flavours, Noida
Dance your heart out at this Bollywood-themed restaurant.
This is the ideal place for those who want to have a cinematic New Year's Eve, ad that too, extravaganza. With its massive posters and pictures of your favourite Bollywood stars, this restaurant with a Bollywood theme will undoubtedly bring out the movie fan in you. What else? Additionally, you might get a chance to see one of the famous people out having fun with you. Along with amazing party music that will make you want to dance on the expansive dance floor here on New Year's, they also serve buffet meals. What are you waiting for, then? At this Bollywood-themed restaurant, celebrate the final night of 2019 and ring in the new year in style.