It's that time of the year again where every fifa player is contemplating whether to buy the new game or not. 
Everyone at some point might have said that they won't be buying the new Fifa game because it's going to be the exact same as last year. If you just play the game only with friends and don't care about any other game modes, it might not make sense for you to buy it but if you log in to the game on a daily basis to play ultimate team, career mode and other modes, you just know, you have to buy it. This is the last ever Fifa, as the name of the game is going to change from next year as the partnership with FIFA has ended for EA sports. But, there are various other reasons as to why you should buy Fifa 23 and we will give you five major changes from the past Fifa convincing you why this might be the best one of the series.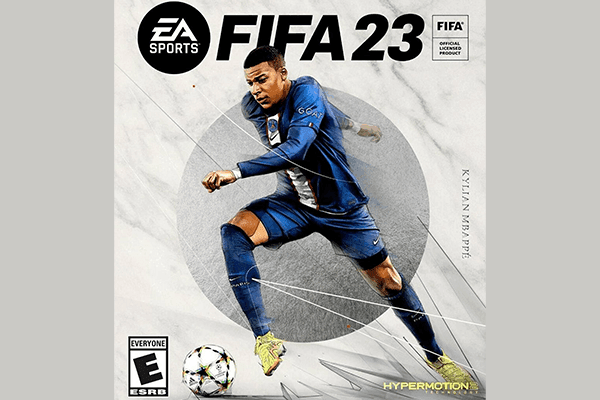 Mbappe has been the cover star for the third consecutive year and is also one of the highest rated players in the game
1) World Cup Mode
It is a world cup year and since it's the last ever year of the FIFA collaboration, we might not see the world cup mode in the future. The World cup mode is by far the most played mode whenever it is a world cup year. Before the actual World Cup in Qatar begins on November 21, users will be able to simulate it in FIFA 23. Players can play as their preferred men's or women's squad and compete for the opportunity to win the highly prized trophy.
EA Sports have confirmed that this year's game will feature the world cup mode along with unique content during the 2022 FIFA World Cup In Qatar
2) Crossplay
One of the newest editions in this game is the crossplay mode where players can play users of almost all platforms which wasn't even an option in earlier versions of Fifa. The need for FIFA gamers to have access to cross-play has finally been met by EA Sports. As a consequence, different game platforms won't be divided anymore. Cross-play will be accessible in FIFA 23 for users using the same generation of platforms. For instance, FIFA 23 editions for the PlayStation 5 and Xbox Series X/S will support multiplayer. The FIFA 23 versions for Stadia, PC, PlayStation 4, and Xbox One are also affected by this. In turn, this will unite the community rather than create divisions among gamers who use various gaming platforms. For FIFA 23, cross-play is optional for all players, and whether it is enabled or disabled depends on the platform settings.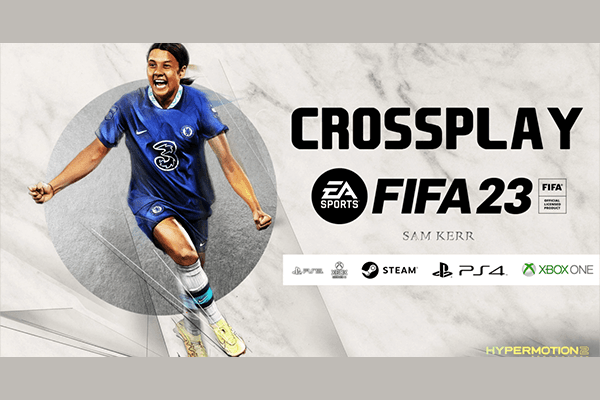 This was one of the most requested features by the fifa community and EA have fulfilled their request with this feature
3) Authentication of New Clubs and Legends
 Player faces and face scans are a very important feature for Fifa as it helps you to play the game realistically. There are new additions to this year's game as well and the return of a former giant team to the game as well. The good news is that Juventus will play in its former name and venue when it returns in FIFA 23. In addition, a number of additional stadiums, like Nottingham Forest's City Ground, Juventus' Allianz Stadium, and Barcelona's Spotify Camp Nou, are probably going to be included in the game. However, due to license concerns, the well-known video game developer EA Sports will not feature Inter or Napoli in their upcoming release.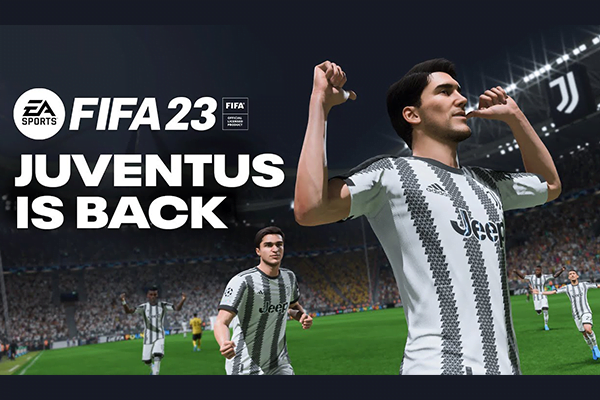 Juventus would be fully licensed again after an absence of approximately two years
4) Gameplay Upgrades
FIFA 22 on PlayStation 5, Xbox Series X/S, and next-generation systems included HyperMotion technology. HyperMotion2, an improvement over the last edition, is present in this one. FIFA 23 will include ground-breaking next-generation HyperMotion gaming technology, which EA Sports believes will record twice as much actual match data. The game will become more realistic than ever thanks to the approximately 6000 realistic football animations that will be possible.
The use of AI has increased to provide players a more dynamic and realistic experience during matches. Free kicks, penalties, and corners have all been updated, and a new shooting mechanic that weighs risk and reward has been implemented. Additionally, physics have been improved for realism.
Fans would be excited to test out the new game soon and see what in-game changes do they feel in comparison to last year's game
5) Fifa Ultimate Team Changes
One of the main things the FUT algorithm looks for is chemistry. The finest players must be found by gamers in order to form a combination that works for them. This has always been accomplished by playing players from the same nation or league, although FIFA 23 is anticipated to bring about some modifications. Recent leaks make it appear as though the Ultimate Team mode in the upcoming FIFA game may mix players from across the world on teams. Additionally, it appears that adjustments to the way positions are filled may be made. New FUT Moments and a fresh batch of FUT Icons and Heroes are also said to be coming.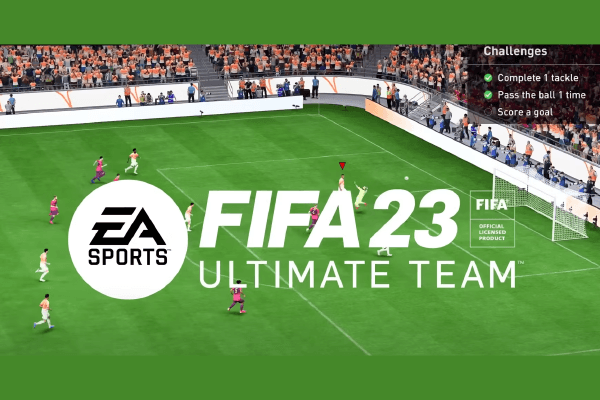 Ultimate Team is the most loved game mode every year and fans are excited to try out the new changes 
Fifa 23 is surely a must buy and players would actually be looking forward to the release of the game next week. Last but not least, EA has improved the shooting mechanics of the game, which ought to make scoring goals seem more rewarding than ever. So FIFA 23 will undoubtedly be worth playing whether you're a casual or ardent soccer fan.