Escape the city, embrace nature, and spring hiking trails you can't afford to miss. Read out to know the top hiking trails in India.
India is one of the most beautiful nations in the world and is known for its culture, food, pleasant weather and diverse terrains. As the spring season approaches the country becomes even more beautiful. This is the season of new beginnings, everywhere you saw greenery, flowers start blooming, and the pleasant weather feels like earth comes to life again and makes you fall with nature's beauty even more.
In this season, hiking and mountaineering are the two most popular adventure sports because what's better than hiking to explore the beauty of nature. Give your own self a fair chance and let your mind, soul and body spend some quality time in those lush-green forests, beautiful valleys, and snow-capped mountains.
From Himalayan peaks to the steamy hills of western ghat, India offers some of the most captivating and scenic trails, which you must explore this season. Whether you are a beginner or a trained hiker, we curate a list of such trails that suits all levels of experience.
Triund Trek, Himachal Pradesh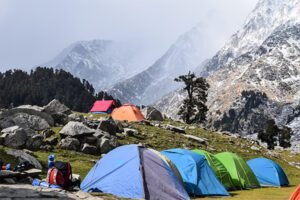 One of the shortest and most excellent treks of the Himalayan for beginners. It offers captivating views of the majestic Dhauladhar peaks. This valley offers scenic views all day long including sunsets and below in the Kangra valley you can take the pleasure of stargazing.
Valley of flowers, Uttarakhand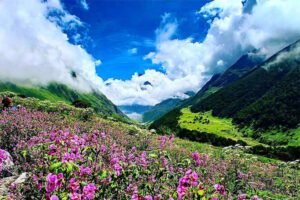 This beautiful trail is located in Uttarakhand, this valley is nothing but a bouquet of flowers. Here you see the lush green forest, waterfalls and some rare Himalayan flora such as the Himalayan bellflower. There you can also see Asiatic black bears, snow leopards and brown bears.
Chadar Trek, Ladakh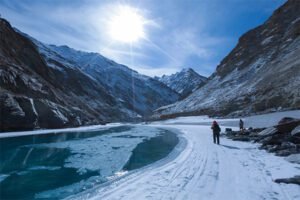 Chadar means "blanket" very adequately described this trek. Trekking in this region feels like walking on a thick sheet of ice. This trek gives you the vibe of the frozen world and almost feels like a north pole trek region. The stunning views of frozen waterfalls and snow-capped peaks are mesmerizing. It's a dream trek for many hikers and is also known as Zanskar Gorge Trek. 
Nanda Devi Trek, Uttarakhand
It is located in the Chamoli Garhwal district of Uttarakhand and is the 2nd highest peak in India. It starts from the Munsiyari Village's base camp in Pithoragarh. Here hikers can get to see the Panchu glaciers and glimpse many Himalayan peaks.
Goechala Trek, Sikkim
This trek gives the experience of connecting with the spirit of Sikkim and also offers a scenic view of the south side of the Kanchenjunga, which is the 3rd highest peak in the world. The fall months and spring are the best time to attempt hiking here.
Hampta Pass Trek, Himachal Pradesh
This trek is a Himalayan corridor between Chandra Valley and Kullu valley of Himachal Pradesh and offers panoramic views of the Pir Panjal and Dhauladhar ranges. This is an easy-moderate hike for hikers.
Roopkund Trek, Uttarakhand
Last but not the least, if you're a trekking lover, how can we not Roopkund trek. It has everything lush green forests, breathtaking views undulating meadows, ice and snow. This beautiful trek is located in the Chamoli district of Garwhal. There is Roopkund lake which is also known as Mystery lake, where you can find human skeletons which are believed that belong to the Palaeolithic age.