The much-awaited movie of Ranbir Kapoor's "Animal" teaser is released on his birthday. Check out to know more.
A much-awaited movie of Ranbir Kapoor starrer "Animal" teaser is out on his 41st birthday. The actor started his day with a blast after unveiling the teaser. It is also a treat to his fans. As soon as the makers dropped the teaser, people took to Twitter to share their excitement for the movie. While many of them expressed their disappointment. We all grew up seeing Ranbir in a chocolate boy image but this time he got out of his comfort zone and tried his hand at an action movie. After watching the teaser we can confidently say the actor killed it.  This adrenaline-pumping action-packed movie is all about power, blood, and a strained relationship between father-son. This movie also stars Rashmika Mandanna, Bobby Deol (antagonist), Anil Kapoor (Father), and Tripti Dimri in pivotal roles.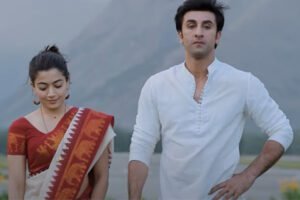 In the short clip, the makers give us a sneak peek of the film as intense as it gets. The video started with Ranbir Kapoor talking to Rashmika Mandanna (his love interest). She asked, "Thought about kids?" He replied he wanted to be a father. She asked if he would be like his father, this question triggered him. After that, the scene cuts to Ranbir recalling his childhood when his father mercilessly slapped him and told his mother that they gave birth to a criminal.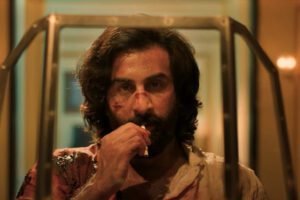 He later defends his aggressive father played by Anil Kapoor and says that she can ask him any dirty questions he will answer them honestly but never speak anything about his father. He is the best dad. Later the scene cuts to Ranbir Kapoor when he becomes a gangster and looks deadly in beard. We also saw much action, violence, and bloodshed. The makers doesn't reveal much about Bobby Deol. However, at the last of the clip, Boddy Deol appears with a knife in his hand and doesn't say anything. 
The animal movie is helmed by Sandeep Reddy Vanga. It's Ranbir and Sandeep's first collaboration. The movie will hit the theatres on 1 December 2023. Earlier the film was set to release in August but it was clashes with Gadar 2, OMG 2, and Jailor. So, the director decided to postpone the movie's release.