Farhan Akhtar facing backlash after casting Ranveer Singh for Don franchise. He finally responds to all the criticism. Read on!
Actor, singer, and filmmaker Farhan Akhtar released the first look of Don 3 which faced backlash from the audience due to casting Ranveer Singh as Don replacing Shah Rukh Khan. Recently, the filmmaker addressed the criticism of picking Ranveer Singh in Don's third instalment. He recalled the same thing happened to Shah Rukh Khan when he played the role of Don previously played by legendary actor Amitabh Bachchan.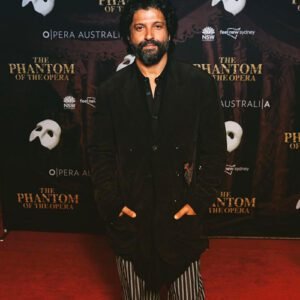 Farhan also said "A good actor can make any role or character of their own with confidence". Further, he added, "Ranveer Singh has the ability to do it. He is an amazing actor and great for the movie". He is also nervous and excited at the same time. It's a big responsibility to fill some of the great actor's shoes. The Don was first played by Amitabh Bachchan. Later filmmaker Farhan Akhtar made two instalments (Don and Don 2) of the film. In both instalments, Shah Rukh Khan played the titular role.
He said, as a director this is his task to make the sequel work. It really is amazing about an actor coming in and owning the character, giving it their style and flair and making it work. Ranveer has that ability and he is gonna do a great job. He also added it is his responsibility to make sure the script is good and the film turned out the way he imagined.
He made the announcement of Don 3 on 9 August. The movie is produced by Ritesh Sidhwani under the banner of Excel Entertainment and directed by Farhan Akhtar. The filmmaker took the Instagram to share the first look of Don 3. The video begins with Ranveer Singh's back facing the camera then he stood and moves forward. Then, he lit his cigarette with a lighter and said "DON". He wrote the caption A new era begins.
Ranveer took to Instagram and shared his childhood photos. He wrote a small note about his childhood dream of becoming a Bollywood actor after watching Amitabh Bachchan starrer Don. The other details of the film such as the release date and other casts are not revealed yet.
Other than Don 3, Farhan Akhtar also working on Fukrey 3, he is a producer of this movie. He is also a writer, producer, and director of Jee Le Zara movie. It's a multi-starrer film.  Jee Le Zara is not started filming yet.