Singer Subh is facing backlash from fans, due to which his India tour also got cancelled. He finally responds to the outrage. Read on!
Canada-based Punjabi singer Shubhneet Singh aka Shubh is surrounded by controversy due to his alleged support for Khalistani. The 26-year-old singer captured the limelight in 2021 with his "We Rollin'' song. Ahead of his India tour, the singer trapped himself in the controversy that he supports separatist Khalistanis. A few days back the singer shared a post of India's distorted map which UT (Union Territory) of Jammu & Kashmir, Punjab, and north-eastern states were erased. 
Bookmyshow cancelled singer Shubh's India tour
Due to his controversial statement, Bookmyshow cancelled his India tour after facing the boycott of Shubh's call on social media. Several celebrities including Virat Kohli and KL Rahul unfollowed him on Instagram. As well as B.O.A.T withdraws their sponsorship from the singer. The decision came when India and Canada demoted senior diplomats from each other's countries over the murder of the Pro-Khalistani Leader.
After the post, Shubh faced a lot of hatred from his fans and followers due to which he deleted his first post and replaced it with another post that read the hashtag "Pray for Punjab". Finally, the rapper broke his silence and responded towards the outrage he faced. The rapper said he is really disheartened with the recent developments in the context of his career. He hails from Punjab, India. He further added it was his dream to put his music on an international level. But the things going on lately have tumbled his hard work and progress.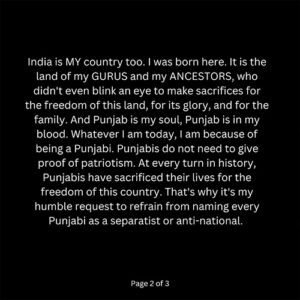 The rapper said he is really disheartened
The rapper expressed his sorrow and said I'm really disheartened with the cancellation of my India tour. He further added he was really excited to perform in India. The preparations were in full swing. He said, "India is my country too". He also explained his intention behind the Instagram story he shared. Singer Shubh said he was only Pray for Punjab as there were electricity and internet services shutdowns throughout the state.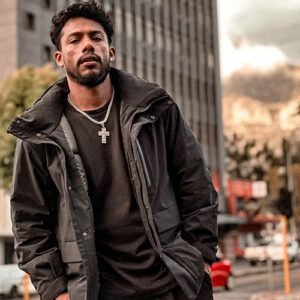 Rapper Dino James came in front to support singer Shubh
Rapper Dino James came in front to support singer Shubh due to which he also faced backlash from fans. He shared a post to support the singer. After getting hatred DMs and comments he deleted his post.