Vikram Aditya Motwane debuted as Director with the Coming Of Age film 'Udaan' and by that, there is no looking back
It's been just a few days since Jubilee was released and it is getting all praise and love from Critics and the audience, which it deserves. Vikram Aditya Motwane is a director who worked in several genres in which the audience will watch and shower their love for the movies. Vikram Aditya Motwane started his career as an assistant of Sanjay Leela Bhansali with whom he worked for 1999's Hum Dil De Chuke Sanam and 2002's Devdas.
After assisting Sanjay Leela Bhansali and choreographing Deepa Mehta's Academy Award-Nominated film 'Water', he became a director and showed his interest in directing a full-featured Hindi film. Udaan, Lootera, Trapped, Bhavesh Joshi Superhero, and many more. Let's know about them in detail.
Udaan
Entire Cast of Udaan at Cannes Film Festival. 
This coming-of-age Hindi language film was released in 2010 and marked Motwane's first directorial film. The film was made under the banner of Anurag Kashyap Films and UTV Spotboy. The film's cast includes Rajat Barmecha, Ronit Roy, Ram Kapoor, Manjot Singh, and Anand Tiwari.
The story revolves around a teenage boy who was forced to live with his abusive father who does not support him in his dream after getting suspended from boarding school and how he follows his dream is the basic storyline of the film. Udaan was critically praised by critics, especially for the direction and the performance of the cast.
Despite failing in box office collection, the film raised many awards at the time of its release. In 2010, Udaan debuted in the Cannes Film Festival's Un Certain Regard Section where the film was greeted and applauded by a standing ovation.
In seven years, Udaan was the first Indian Film to Screen at Cannes Film Festival and was also shown at the 2011 Indian Film Festival of Los Angeles and the Giffoni Film Festival. The movie also won Seven Awards at the 56th Filmfare Awards, including Best Film (Critics), Best Screenplay, Best Story, Best Cinematography, Best Supporting Actor, and Best Sound Design.
GENRE:- Coming – Of – Age
Lootera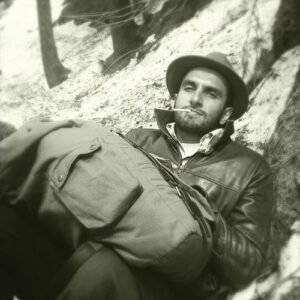 Still image of Ranveer Singh from the shooting location of 'Lootera'.
Ranveer Singh and Sonakshi Sinha starrer Looter was released in 2013, 3 years after Udaan. This film was produced by Anurag Kashyap, Shobha Kapoor, Ekta Kapoor, and Vikas Behl under the banner of Phantom Films, and Balaji Motion Pictures. Amitabh Bhattacharya wrote the lyrics for the movie's music and Background score, & Mahendra J. Shetty shot the movie's visuals.
The film, which is set in the 1950s, tells a story of a love between a young man posing as an archaeologist and the daughter of a Bengali Zamindar. The film was considered one of the best films made in Hindi cinema and was praised especially for Sonakshi Sinha and Ranveer Singh's performances. This Periodic Romantic Drama film's second half is based on the short story 'The Last Leaf' which was written by O. Henry in 1907.
GENRE:- Periodic Romantic Drama
Trapped
Rajkummar Rao from 'Trapped'.
Trapped is a film which every person should watch once in his life. This film teaches you that nothing is permanent in your life. If today you have food, clothes, and shelter then it is not compulsory that tomorrow also you have everything.
Trapped was a film that tells a story of a man who works in a Call Centre and plans to get a shift with his girlfriend Noorie after the wedding. One day, when he was searching for a house, he moved to the building, 'Swarg'. But Unfortunately, he was trapped in the room of the building as the whole building was empty due to under construction and legal issues.
The story was first sent by Writer Amit Joshi and after liking the idea, Motwane instructed Joshi to write the whole script. Then the film was written by Amit Joshi & Hardik Mehta. Trapped was premiered at Mumbai Film Festival in 2016 including several awards at Filmfare Awards 2016. When the film was released, the Movie and Rajkummar Rao both received positive reviews and were praised for their content and performance respectively.
GENRE:- Survival Drama
Bhavesh Joshi Superhero
Harshvardhan Kapoor, son of Anil Kapoor debuted in Hindi Cinema from 'Mirzya'.
Motwane directed Bhavesh Joshi Superhero marked as Harshvardhan Kapoor's 2nd film after Mirzya opposite Saiyami Kher. This film of Vikram is also very unique in its approach like his earlier films. The story revolves around a successful vigilante gang that eventually disbands but reemerges after one of its members learns that a local politician has been stealing water. The film was also shown at the Neuchatel Film Festival and was selected for the Bucheon International Fantastic Film Festival 2018.
GENRE:- Vigilante Action Drama