From Airport looks to gorgeous wedding attires, Bebo's fashion sense has always expressed who she is.
An inspiration to many, Kareena Kapoor Khan turns 42 today and it is quite unbelievable. The bonafide Bollywood star rules the hearts of many for all the right reasons. Be it her real-life selfie game or her charisma on the big screen, we love everything about her.
Bebo has accomplished everything with the maximum oomph, from her blonde hair in Aitraaz to creating the zero-figure trend for many ladies out there. From gorgeous party looks to making casual looks so chic, no one like her can carry every style of fashion with so much grace and fascination. In addition to being a fan favourite on-screen, the actress has also enjoyed some time in the sun while not working. In a culture where women are pushed to feel like they have a lot to be sorry for, Kareena Kapoor is unapologetically herself. The actress starred in family comedies like Mujhe Kucch Kehna Hai, Yaadein…, Ajnabee, Kabhi Khushi Kabhie Gham…, and Main Prem Ki Diwani Hoon and many more and with every movie of hers, she has set new standards of fashion in the industry.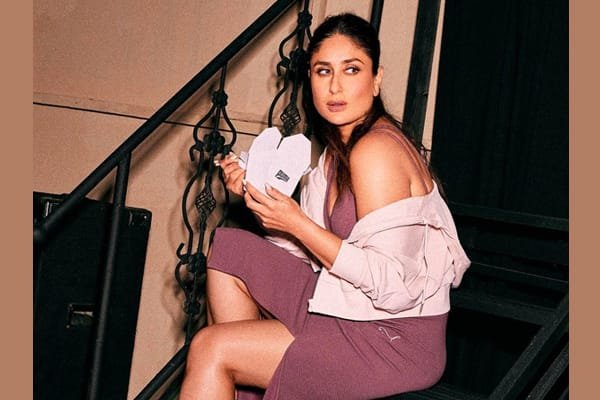 Kareena Kapoor turned 42 on this birthday.
So, on her birthday, let's celebrate this ultimate fashion icon who knows how to take the world down with her style.
The crazy Zero-figure trend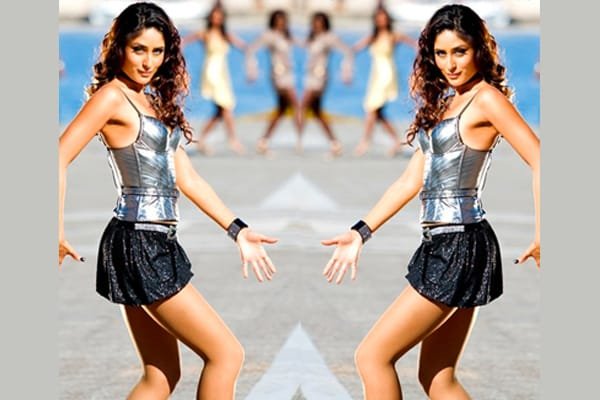 The zero figure trend was started by Bebo when she appeared ina bikini in Tashan.
Remember the time when Kareena Kapoor Khan shed weight for her role in Tashan, and it garnered attention and quickly gained popularity? Speaking to a reputable journal, she said that her starting weight was 68 kilograms and that she shed 20 kilos to go down to 48 kilos, which is when she posed for the well-known bikini shot for the film Tashan. The size-zero size rose to popularity in Bollywood at the time the movie was in theatres, and it is said that she worked really hard to reach her target weight.
Poo is the ultimate fashion icon one needs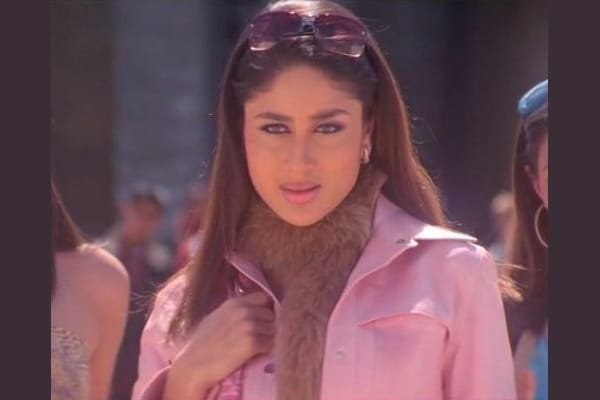 Kareena always looks P.H.A.T, those who know, know.
Undoubtedly one of Kareena's most popular works was the iconic role of Poo (Pooja) in Kabhi Khushi Kabhi Gham, a college student in ultra-glam. With the hottest crop tops teamed with flared pants and backless outfits, who knew the fashion that she carried in the early 2000s would become a trend now? It goes without saying that the costume design in the film was extremely innovative and is still relevant today.
When in doubt, drape a saree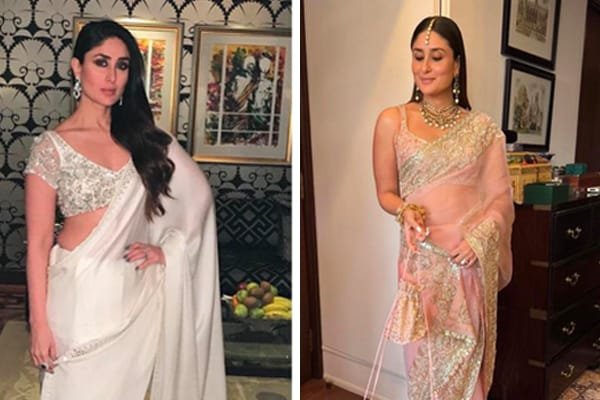 Bebo can pull off any look, but she looks so graceful in a saree.
With a statement border and beautiful colors, we have seen Bebo daunting the world with her epic choices of sarees, most of which are from the ace designer in Bollywood and her close friend Manish Malhotra. There is nothing more beautiful than a saree and Kareena has proved the same often with her ravishing looks.
With so many beautiful styles and looks of Kareena, it is hence proved that she is the ultimate queen of fashion. Wishing her a happy birthday, we hope we get those iconic looks coming from the fashion icon herself.