3 Idiots actor Aamir khan made his debut in various Bollywood films for over 30 years, but in his recent interview he revealed I choose to quit cinema? Shocking right! Get to know the whole story, here!
Aamir khan has played various role in Bollywood films, he is known to be the legendary actor who took creative roles and made his fandom quite strong. Some of his popular movies are Dhoom 3, Ghajini, Fanaa, Dil Chahta hai, Raja Hindustani and others. He started his career at 1973 but what precisely happened that Aamir khan quit industry?
In his current interview, he reveals that during the lockdown period he realised that cinema took away his family from him. The interviewer asked so you want to quit?
He immediately replies that I quit! He proceeded with expressing that he felt guilty for not spending time with his family when they needed his presence. He felt the gap with his kids as well and he decided to stay with his family. Even during the lockdown period, he declines the offers to do films and production, declared to his ex-wife about quitting cinema.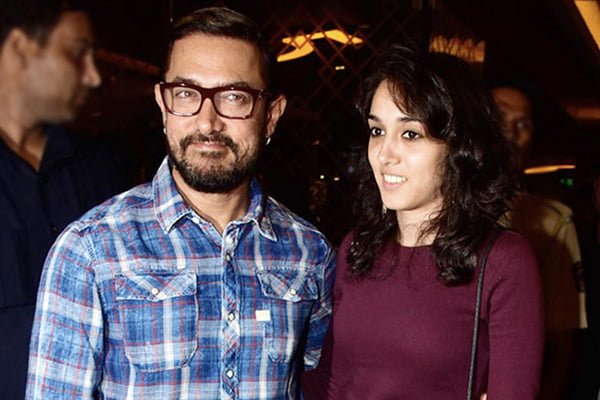 Aamir Khan's daughter Ira khan spoke about her depression after her parents' divorce.
Aamir khan daughter long-time back she did a live, where she expresses about her deeper issues in life. She expressed that her mental health was suffering, she was not aware what went wrong! She revealed during her parents got divorced she did not feel horrible it felt normal to her. Except the times when people felt sorry for her situation.
At the age of 6 she was dealing the health disease Tuberculosis. Ira Khan was a victim of child abuse and announced that she is clinically depressed. Ira Khan went through lowest times, is it those times where Aamir khan regret not being there?
In further interview Aamir khan reveals that his family were shocked after hearing about quitting cinema. Fact is, his family did not even argue or discussed on this topic but after 3 months of absence from cinema made his kids speak to him. His kids revealed that he is an extreme person, advised to not go this way for your path. Learn to have some balance in life. We do understand your concern and love that you are trying to fulfil in these 3 months but you can have balance.
Aamir Khan Upcoming movie Laal Singh Chaddha got released after his lockdown break!
Aamir khan quit his career during lockdown and he was prepared in his mind to get retired. Until his ex-wife Kiran Rao spoke and encouraged him that cinema is inside of you, you quitting on cinema is an entirely confusing thing!
Though Aamir Khan confirmed those times led him to quit cinema and Shaked him life decision as well. But now Aamir khan is back and released his Upcoming movie Laal Singh Chaddha after the lockdown. Aamir Khan decided to quit the Bollywood industry but he is back on-screen!