Madhuri Dixit as Chandramukhi to Kareena Kapoor as Chameli & Rosie, Indian Actresses have always impressed their audience by playing the toughest character of a Prostitute.
Bollywood actresses have repeatedly taken on the difficult role of a prostitute in films. Essaying a sex worker is difficult since it takes a lot of research to get inside the character's heads and adopt their characteristics. The part is audacious, and difficult, and calls for the actor to play with conviction.
Alia Bhatt has demonstrated her acting talent with Gangubai Kathiawadi, proving to everyone how smart she is. Similar to Gangubai Kathiawadi, she portrayed a prostitute in this film. Let's review the Bollywood women who excelled at portraying sex workers or prostitutes in the last decades.
Madhuri Dixit as Chandramukhi in Devdas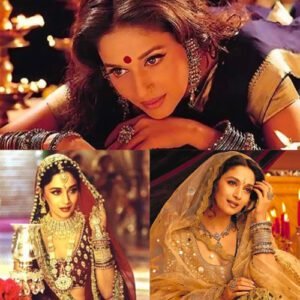 Devdas was the most expensive Indian film at that time.
Madhuri Dixit is described as being graceful. This stunning actress has captured the hearts of millions with her beauty. She has repeatedly demonstrated her acting talent. The film Devdas (2002) is Sanjay Leela Bhansali's rendition of the same-named Sarat Chandra Chattopadhyay masterpiece from 1917.
In the sad love story, Madhuri Dixit played Chandramukhi, a courtesan with a kind heart who falls in love with Devdas (Shah Rukh Khan) despite the fact that she is aware that he is in love with Paro (Aishwarya Rai Bachchan) and that he will never return her affections. Unquestionably, Madhuri Dixit gave one of her most unforgettable performances in Chandramukhi. Madhuri nailed it, from her dance to her dialogue delivery to her seductive looks.
The actress captivated the audience" with her performance, particularly her dance, while also causing them to feel Chandramukhi's suffering. For her work in Devdas, the stunning actress took home the Filmfare Award for Best Supporting Actress.
Tabu as Mumtaz in Chandni Bar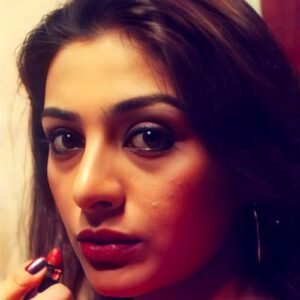 For Chandni Bar, Tabu won her 2nd National Award after 1996 'Maachis'. 
Given recognition for her outstanding acting abilities, Tabu won the National Film Award for Best Actress in 2001 for her role in Madhur Bhandarkar's Chandni Bar. After her family is massacred in sectarian violence in Uttar Pradesh, Tabu's character Mumtaz Ali Ansari is coerced into pub dancing by her uncle.
In the movie, Tabu gave a strong performance that brought to light the grimy, gloomy existence of Mumbai's pub dancers. The actress was the star of the movie and expertly captured Mumtaz's path from a helpless newcomer in a dance club to a wise veteran and mother of two. One of Tabu's best performances is at Chandni Bar.
Aishwarya Rai as Umrao Jaan in Umrao Jaan
Aishwarya Rai starrer 'Umrao Jaan', was released on 3rd November 2006. 
A courtesan has never seemed more stunning. Without a doubt! The audience was enthralled by Aishwarya's radiant beauty. Aishwarya is the only reason to watch the movie, which was slammed for being excessively long and filled with pointless songs and bombed at the box office.
Aishwarya played Amiran/Umrao Jaan, a sad courtesan and poetess, in the J P Dutta-directed film. She fell in love with the wealthy Nawab Sultan (Abhishek Bachchan), but their love affair ended tragically, leaving her doomed to live alone.
The viewer can't help but feel sympathy for Umrao because of Aishwarya's stunning eyes, which are expressive enough of her suffering. She was the ideal choice for the part and performed exceptionally well.
Huma Qureshi as Jhilmil in Badlapur
Huma Qureshi was last seen in 'Monica, O My Darling' which received highly positive reviews from Critics.
Gorgeous Huma Qureshi is steadily establishing a reputation as a remarkable actor, as seen in both her performance and her filmography.
Huma played Jhimli, a prostitute in Sriram Raghavan's vengeance thriller Badlapur, who is compelled to reveal information about her boyfriend Liak (Nawazuddin Siddiqui) in a bank heist case in order to help Raghu (Varun Dhawan) find his wife's murderer.
Huma played her part convincingly despite not having much screen time in the movie. For her work as a supporting actress, Huma received nominations for the Filmfare, IIFA, and Zed Cine Awards.
Kareena Kapoor as Chameli in Chameli & Rosie in Talaash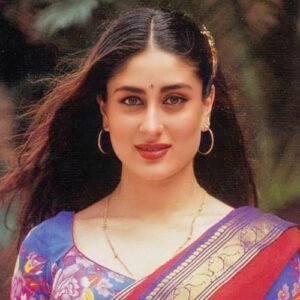 Rahul Bose was also seen in 2004 'Chameli' opposite Kareena Kapoor.
Kareena portrays a roadside hooker in Chameli, although she appears too elegant to pull off such a role. The audience can get this notion from the actress's opening shot in the movie.
But Kareena nails the sex workers' traits down to the ground, down to their body language and attitude. Kareena received several honours for her work in the Sudhir Mishra-directed film, including the Filmfare Special Jury Award and the Bollywood Movie Award for Female Critics Award.
In another movie called Talaash, she played a sex prostitute. Kareena plays Rosie, a vivacious hooker who aids Inspector Surjan Singh Shekhawat (Aamir Khan) in solving a case and develops feelings for him in the process. Due to her princess-like appearance, critics found it a little challenging to accept Kareena in the role of a prostitute; yet, Chameli is regarded as one of Kareena's best performances.