Pakistan avenged last week's defeat to India by beating them by 5 wickets in their first game in the super 4s
For this crucial Super 4 game, India and Pakistan entered the Dubai International stadium full of optimism. Avesh Khan was ill, and Ravindra Jadeja was already out of the competition, so India had a few injury concerns. The Indian selection committee must have been troubled by this since they opted to make three changes, two due to injuries and one due to team combinations. In order to replace the void left by Jadeja, Deepak Hooda and Hardik Pandya were added, and India added Ravi Bishnoi as a second spinning option in place of the sick Avesh Khan. Shahanawaz Dahani's absence and the subsequent substitution of Mohammad Hasnain left Pakistan with just one injury issue.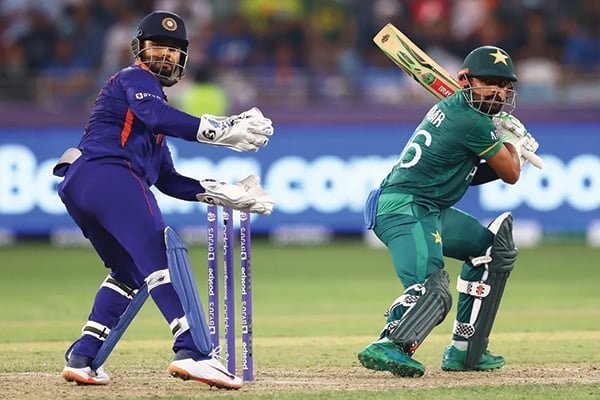 Pant kept his place in the side after being the only left hander in the top 6 
In this crucial game, Babar Azam correctly chose to bowl first since batting would be simpler in the second innings and they were hoping to chase that target. India, who had changed their batting strategy since the 2021 T20 World Cup, was the centre of attention. India came out firing and appeared to be in total control as Skipper Rohit Sharma showed purpose right away. As India scored 50 runs in the powerplay itself, KL Rahul too made strides and followed the captain's lead.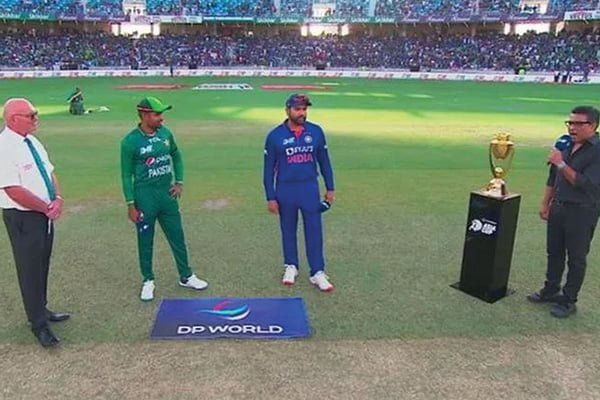 Toss plays a very important role in matches that are played in the UAE as chasing is relatively easier in night matches
When both of India's openers fell in successive overs, everyone assumed the team would lose momentum. However, Suryakumar gave a very good response to that query as he made some meaningful strokes and scored a few boundaries during his brief stint. Then Pant joined Kohli at the crease, and India needed to recover and score runs quickly to put up a respectable total. Before Pant played a needless shot to get him out, the partnership had lasted almost five overs and produced 35 runs. Hardik Pandya, who had won the last match, was also dismissed early as India lost 5 wickets with 5 overs remaining. The team's last two designated batsmen, Hooda and Kohli, were tasked with getting India to at least the 180–190 threshold. Since they scored 37 runs while they were at the pitch, their connection was crucial for the team. In the penultimate over, Deepak was out, and Kohli was run out in the subsequent over. India's total climbed to 181 because of Fakhar Zaman's successive misfields on the last two balls of the innings, which allowed India to score two boundaries. Mohammad Nawaz was the best bowler for Pakistan, allowing only 25 runs in his allotted 4 overs while also taking the crucial wicket of Suryakumar Yadav. In this match, Virat Kohli was the standout batter, scoring his second straight fifty-plus (60) total. To get the critical two points in the super 4 stage, Pakistan had to chase down 182 in their 20 overs.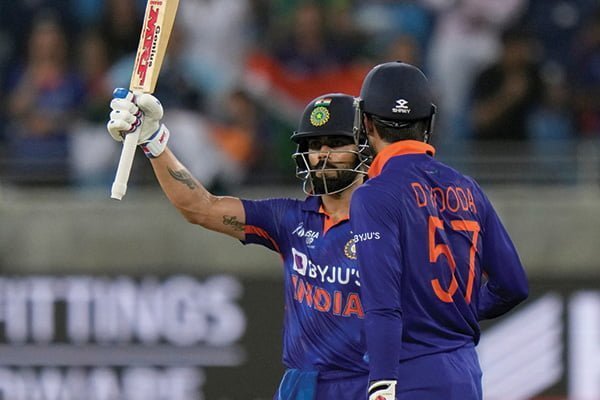 Virat Kohli held one end tightly almost till the end and made sure India had a respectable to compete with
Despite a rough start in the first 10 overs where they lost their captain Babar Azam and star batsman Fakhar Zaman, Pakistan had an outstanding third wicket partnership between Mohammad Nawaz and Mohammad Rizwan that ultimately posed a danger to the Indians. Both were taking the game away from India and complemented each other very well. The promotion of Mohammad Nawaz was certainly a successful one as the lefthand-righthand combination worked in their favor and toiled with the Indian batsman. Huge credit for the win goes to Mohammad Rizwan because when Pakistan once more lost Babar Azam for pennies on the dollar, he handled all the pressure. He led Pakistan to a position from where the lower middle-order had ample room to get the needed runs, despite several setbacks late in the plan, even if they were brought to the penultimate delivery. After India removed the designated batsman at the conclusion of a suspenseful drama, Asif Ali and Khushdil Shah teamed up to make sure they crossed the finish line. Despite missing a straightforward catch, Arshdeep Singh showed good ball control and made every effort to stave off the last over's 7 runs, but it wasn't to be.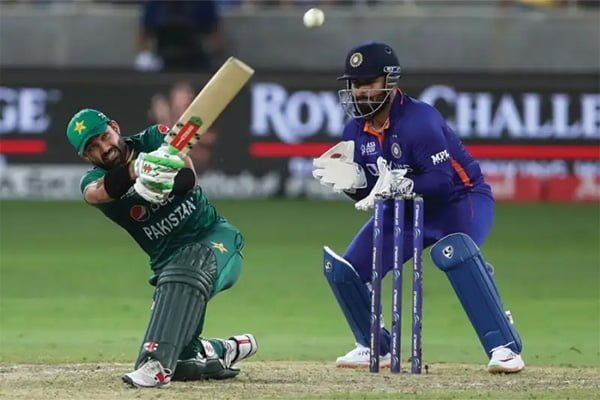 Mohammad Rizwan is the current top-scorer of the 2022 Asia Cup with two fifties to his name 
After such a close loss, India fans want a revenge but for that both teams need to qualify for the final that would be played this sunday at the same venue. India's path to the 2022 Asia Cup final is quite straightforward. In the Super 4 matches, they must defeat Afghanistan and Sri Lanka by significant margins. In terms of NRR, Sri Lanka (+0.589) and Pakistan (+0.126) are well ahead of India, which currently has a Net Run Rate of -0.126. For Rohit Sharma and his guys, the solution to this equation is thus fairly simple as of now. In the Asia Cup 2022 Super 4, Pakistan still has two games left against Sri Lanka and Afghanistan. They must make sure they win at least one of them and that the NRR is not significantly impacted by their loss in the other game. Pakistan will, however, be eliminated from the Asia Cup if they drop both of their games.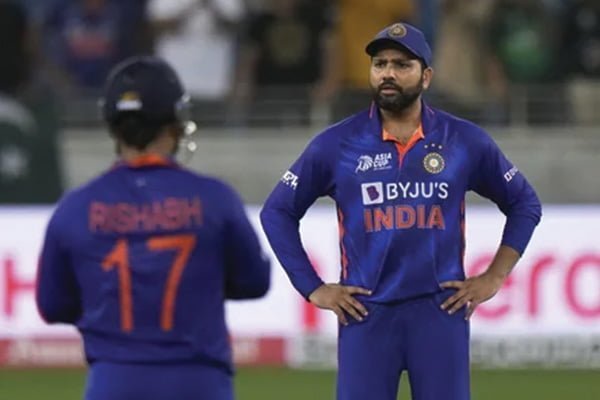 Indian team management and Rohit Sharma need to ponder as to where they went wrong and come back stronger
Fans around the world would be hoping that they get to see round three of this epic rivalry in the final of the Asia Cup this Sunday. We have seen two epic matches in the last two weeks, with both teams grabbing a win each. Such a match would increase the viewership as well as give the teams a lot of motivation as well