Have a look at five times celebs made statements on Karan's show that made us go – oops?
There is no debate that Koffee with Karan, which involves all the A-listed stars on the show has stirred many controversies in the entertainment industry despite it trying to portray all the 'sanskaari' culture of Bollywood. The show has had numerous episodes where celebrities have been very mean to each other directly or indirectly and have even made statements that raised many eyebrows and sometimes, they even had to face backlash for the same. Well, isn't that the whole point why people avoid being on that Koffee couch? Because we all know every time a celeb has been on the show had faced some kind of backlash from the audience. So, let's look at 5 times celebrities made statements that were not necessary for that 'family show'.
Hardik Pandya and KL Rahul's sexist comments:
Being too honest on the Koffee show got these cricketers into trouble.
First of all, let us tell you that if you have missed watching this episode, you won't be able to go back and have a look at it as the episode was pulled off air after the cricket players made sexist comments about girls, and sex and more. The famous Indian Cricketers grabbed the headlines when Hardik revealed the 'dark secret' he and Rahul shared of picking up girls, which got them in trouble. Both the cricketers then had to face the backlash when people gave them tags of 'sexist' and 'misogynist'. Rahul and Pandya were also dropped by BCCI for several matches until their apology came out.
Cold war between Kareena and Priyanka
From fighting over the mutual 'ex-boyfriend'  to becoming buddies, Bebo and PeeCee were seen in the same episode. 
The rivalry between these top two actresses is no secret as they have made mean remarks to each other many times. Other than having the same 'Punjabiness' in their nature, the other thing they have in common is their ex-boyfriend… well, you know who! There was one time when these Bollywood beauties were mean to each other on KJO's talk show. In one of the episodes, Kareena took a dig at PC when she asked Karan 'Where does she get her accent from?', to which the desi girl gave a savage answer when she came on the show later. She said, 'I get my accent from the same place that her boyfriend gets it from.' However, both appeared in the show's latest season together as good friends.
Deepika wants Ranbir to endorse condoms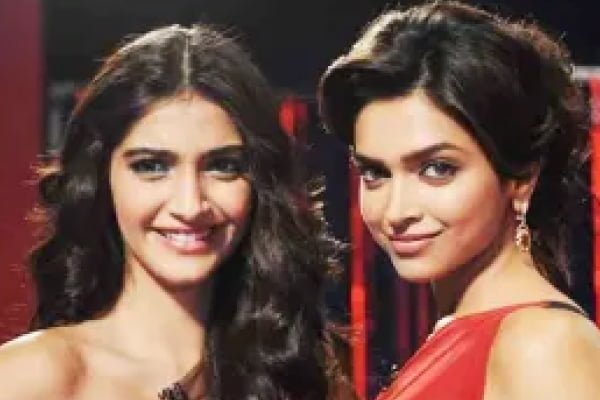 Deepika took a dig at her ex-boyfriend Ranbir Kapoor on Koffee with Karan.
When the Om Shanti Om actress appeared on the show with Sonam Kapoor, she was asked by Karan what according to her (Deepika), Ranbir should endorse. To which, Ranbir's ex-girlfriend took no time to answer and said, 'He should endorse condoms.' That explains a lot about their breakup, as Deepika has often said that Ranbir was cheating on her.
Vidya Balan's unusual fantasy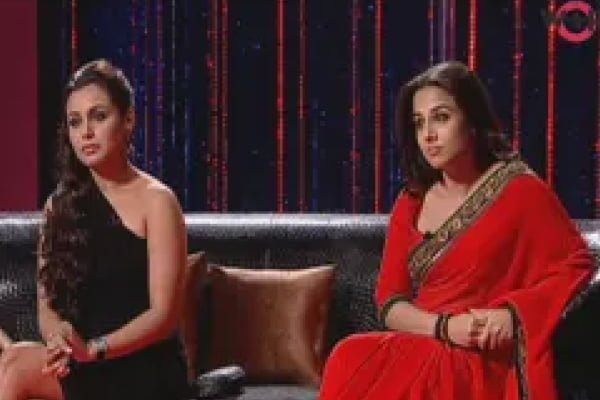 Vidya is Siddharth Roy Kapoor's third wife. 
The Kahaani actress appeared on the Koffee couch with Rani Mukherji and that is when she raised many eyebrows when she made a not-so-funny joke about infidelity. She made an unusual joke about her fantasy of a married man cheating on his wife to be with her. The dirty-picture girl even mentioned SRK's name to be that man and said that 'the second one always sticks.' Well, that explains a lot about her marriage with husband Siddharth Roy Kapoor, who has been married twice before tying the knot with her. 
Ranveer Singh's crude comment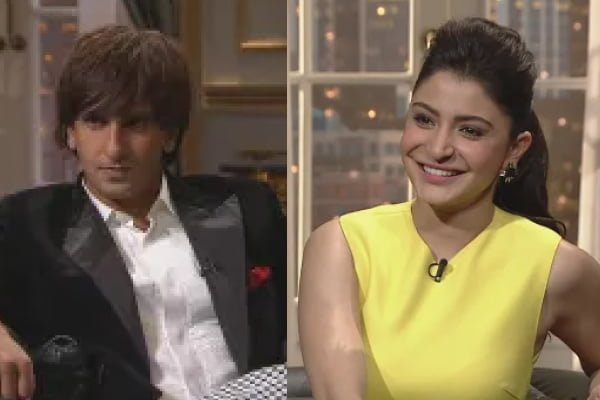 Well, this is not the first or last time that this 'aadat se majboor' actor has said something like this.
When Ranveer Singh and Anushka Sharma appeared on the show, the actor grabbed headlines when a clip of him making a sexist remark to Anushka went viral online. In the clip, Ranveer asked Anushka if she would want her ass to be pinched by her co-star, adding that he was right there. Anushka did the right thing and warned him, saying 'Don't talk to me like that.'