In Holi festival the vibe of holi stays but you know what else stays, Colours!
The more we celebrate Holi with a joyful spirit, the darkest colours always leave their stain on us. While grooving on Rang Barse with your family and friends, makes the festival lively. Even the colours and dark coloured water balloon with heavy chemicals are mostly used for fun, but the chemicals on hair, nail and body does not leave easily.
The problems and concerns occur when working day or meetings arrives, and your holi colour is still on you. You have arrived at the right article and these tips will remove your Holi colours. Check the solutions, now!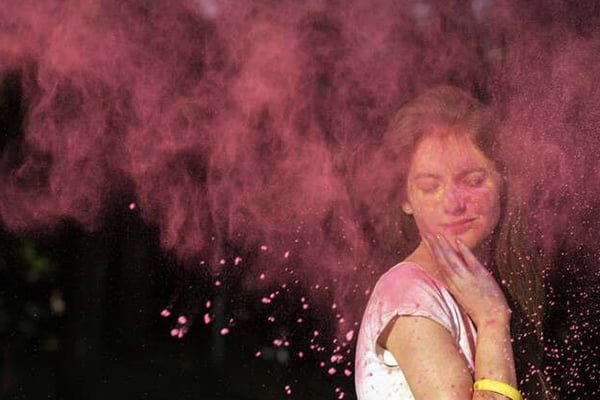 Festival is gone, holi colours still on you?
After taking several showers and using new towel, still it does not remove your colour? Oil is known to be trustworthy product in these situations. Castor oil and olive oil are prominent tips that help the skin. If you mix them in one bowl and apply few drops on your skin. Then clean it from cotton balls, it leaves off the color easily and leaves your skin moist.
Use hair mask and avoid damaging your hair in holi.
Pre-Holi tip to avoid damaging your hair, you must apply coconut oil or mustard oil. These sort of oil helps your hair and protects your hair from getting damaged by random colors. Avoid light oil as it brings least effect for your hair. If you plan to wash your hair with warm water for removing the color, it is the worst idea. Warm water makes it hard to remove the colour from hair, instead prefer using cold water.
DIY hair mask after the damaged hair
Holi full of colours festival, does bring huge damage. Taking precautions earlier always helps, but if you did not get time to take precaution, this DIY mask will do its magic. Egg and curd are the best homemade reliable things that help the hair to get healthy and it removes external dirt. Using egg for some people can be the first thing to avoid, but you can replace the egg with curd and methi powder. Instead of using several chemical products, a homemade mask is promising enough.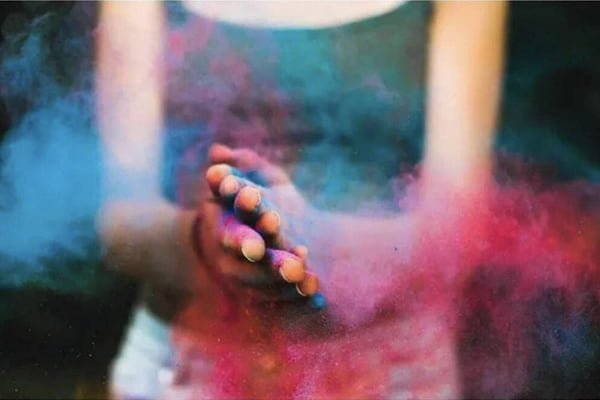 Ways to get rid of holi colors from your nails.
Often playing holi during the festival, the colors get under your nails and even hands which can be quite irritating. But here are some ways to get rid of those colors. Take a bowl add vinegar and put your nails under the water. Why vinegar? Apple vinegar is known to be the easiest and quickest way to leave the extra chemical colors and treats the itchy skin as well. Using Citric fruits juice such as lemon and keeping it under cold water for 10mins, also help as well.