"Jogi," a new film from Netflix starring Diljit Dosanjh, is about the struggles the Sikh community endured to survive the 1984 riots
The Jogi Trailer is tense, suspenseful, and also quite moving. Diljit Dosanjh, a Punjabi actor, gave brief glimpses of his "Shiva" character from Punjab 1984, a part that made him famous and well-known among critics. Set in Delhi in 1984, Jogi tells the tale of a tenacious friendship and bravery in the face of difficulty. The movie is an exciting, sentimental adventure about the tenacity of three bonded friends. The video demonstrates how Sikhs endured continual anxiety during the turbulent years of 1984. With the death of Prime Minister Indira Gandhi, things rapidly deteriorated. Diljit Dosanjh is portrayed as a guy leading a typical life before he and his family are abruptly forced to leave their house as the death threats mount. Hiten Tejwani and Amyra, in addition to Dilijit Dosanjh, Kumud Mishra, and Mohd. Zeeshan Ayyub, have also played important parts in this thriller.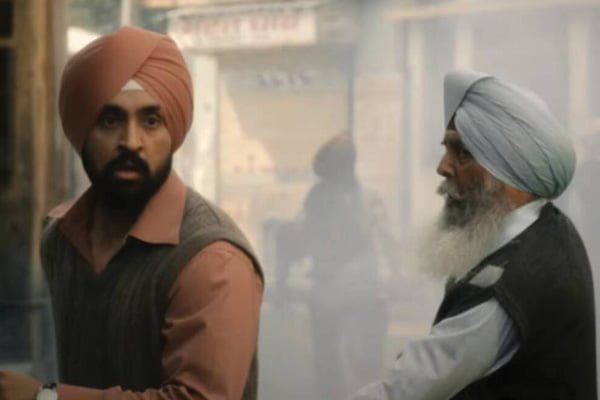 Such roles shows how versatile Diljit Dosanjh is as an actor
There have been many films to depict the adversity faced by Sikhs during the 1984 riots and some movies have depicted the truth of what really happened. This might be the very first time when we can actually know the story of how the sikh people stuck in a deadly state were rescued by brave people. From the trailer itself, we can judge Diljit Dosanjh and Mohd. Zeeshan Ayyub will be the key instigators that will fight the people against their community. From the trailer, we can see the excellent chemistry between the duo and we have often seen Zeeshan deliver excellent performances as a supporting actor. Zeeshan has been in popular hit movies like Raees, Article 15, Tanu Weds Manu amongst many others. Also, the reason why Diljit feels he was the perfect fit for the role was that he was born and brought up in Punjab. His birth year is the same as the year of the riots, 1984. He said that he had always heard stories of what had happened and this movie gives a chance to portray the side of the heroes who stood by the side of their community in the worst times that one can imagine.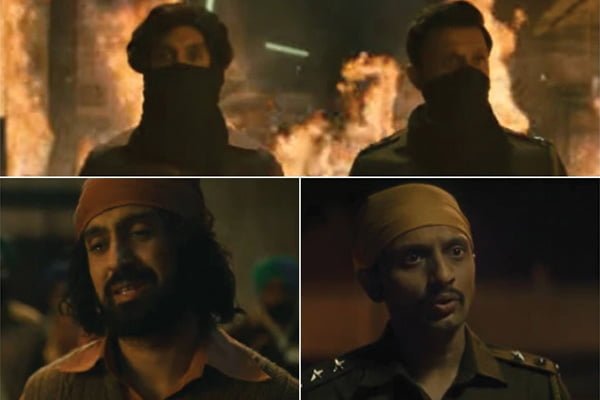 Audience already have a feeling that the chemistry between the duo would be surreal
Fans complimented Diljit's appearance in the teaser as well as its ferocity. Many others stated that it was fantastic to see a mainstream movie address such a delicate subject. Many admirers congratulated Diljit for making the risky decision to make this movie. "Hats off to your courage Diljit," one fan remarked. It's not just a movie; it also expresses human thoughts. Others expressed their happiness that the actor is now finally displaying his variety. One of his fans stated, "I always believed he could just do comedy movies, but watching his intense acting in this and even Punjab 1984 demonstrates how brilliant of an actor Diljit is.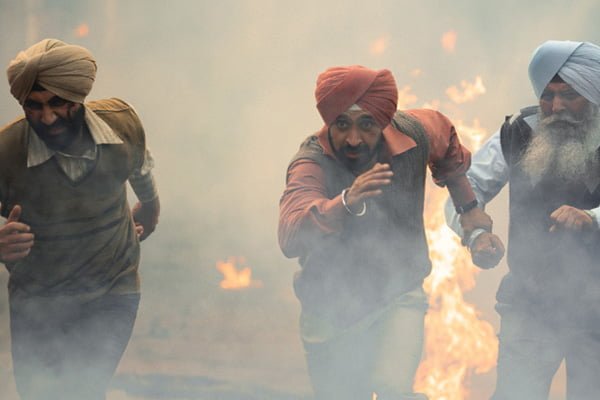 Diljit Dosanjh might just be the perfect fit for this role as he is brought up during that time and knows the harships very well
On September 16, Netflix will release Jogi, a film by Ali Abbas Zafar. According to the movie's summary, it is "a narrative that honours friendship, courage, and hope." Along with Jogi, Dosanjh will soon be seen opposite Sargun Mehta in the family comedy Babe Bhangra Paude Ne. Shahid Kapoor and Ali are now collaborating on the action thriller Bloody Daddy.