The annual music festival "Coachella" witnessed some new romance brewing in Hollywood. Read out to know more.
One of the biggest music festivals Coachella Valley Music and Arts Festival 2023, had not only witnessed the intoxication of music in the air but also love. The event started from April 14 to April 23 and features well-known personalities such as Blackpink, Badbunny, Diljit Dosanjh, Calvin Harris and many more performed at this music event. This music festival was held at the Empire Polo Club, Indo, California.
This Year Indian singer Diljit Dosanjh also performed at the Coachella 2023 event and made India proud. The music festival turned out to be a date night for many celebrities, where some new romance and relationships brewed, and also some old romance re-ignited.
Let's have a look at celebs who hit the desert to enjoy this most popular and happening music festival:
Shawn Mendes and Camila Cabello
The most loved former couple of Hollywood Camila Cabello and Shawn Mendes were spotted together at the event. The couple walked hand-in-hand and lost in each other during the festival, which has been the highlight of the event. The couple fully enjoyed their weekend at this fun-filled festival.
The couple broke up in November 2021 after two years of dating. Their photo has gone viral of kissing each other. After seeing them together, their fans can't hold their excitement anymore.
Bad Bunny and Kendall Jenner
Rapper Bad Bunny and supermodel Kendall Jenner were spotted getting close to each other at the festival, which gave a spark to their dating rumours. Bad Bunny had a performance at the music festival and 27-years old model Kendall Jenner was seen there grooving during his performance.
According to sources, a few days ago, a musician shared a clip of himself riding a golf cart with a woman, whose voice and brown hair seemed very similar to Kendall Jenner but nothing is confirmed yet.
Irina Shayk and Leonardo DiCaprio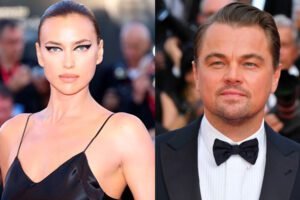 The Oscar-winning actor Leonardo DiCaprio and Russia-born Model Irina Shayk were spotted together so many times. Recently, they were seen enjoying their weekend together at the Coachella Music Festival. They also spotted together for 2nd time while watching Frank Ocean Performance on Sunday. Model Irina Shayk was previously dated Bradley Cooper a friend of Leonardo. They parted ways after 4 years of dating in 2019.
Simi Khadra and The Weekend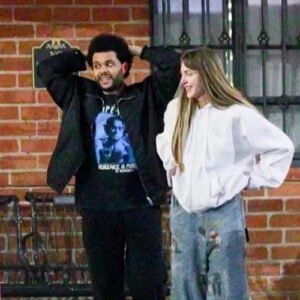 This annual music festival turns out to be an escape spot for The Weekend and his rumoured girlfriend Simi Khadra. The couple was spotted together many times but officially not confirmed their relationship. The two were seen wearing matching outfits. The singer kept his face covered with a bandana. Their linkups rumour started when the two were seen kissing each other while celebrating The Weekend's birthday in Las Vegas.
Isabella Elei and Dylan Minnette
"13 reasons why" fame Dylan Minnette was seen holding hands and getting cozy with his rumoured girlfriend Isabella Elei. The couple was spending their weekend together in this fun-filled annual music festival. They are yet to confirm their relationship.