'Do not participate in this harassment charade' says Sonakshi Sinha while rejecting the rumours of the fake warrant against her. Read on to know more about the case.
Being a public figure, it is likely to happen that there are a lot of people talking a lot of things about you but, not all of them are true. Something like this has recently happened with the Dabbang girl of Bollywood, Sonakshi Sinha and the internet is going all crazy over the controversy that has taken place.
A few days ago, reports of a non-bailable warrant were flying on the internet, that was issued against Sonakshi Sinha in connection to a fraud case. But looks like, that was not the case. Sonakshi Sinha on Tuesday took to her Instagram and rejected the reports of any non-bailable warrant against her in an official post. There are a lot of people who are still in the dilemma of the case so let us tell what actually happened.
The reports of the alleged fraud case against the actress claim that the actress had charged an amount of over Rs 30 lakhs for an event as a chief guest, but failed to do so, following which the event organiser asked for the payback of money.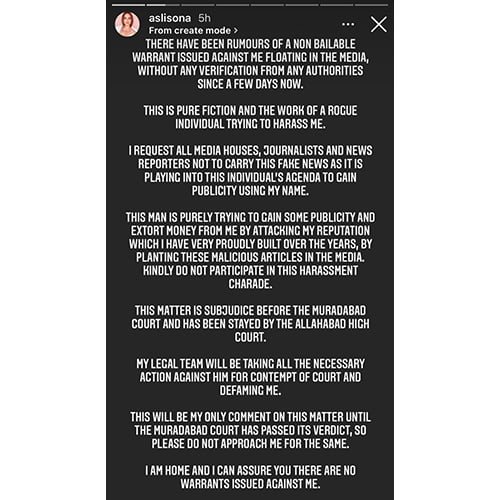 Sonakshi Sinha shared an official statement where she dismissed all the allegations as fake and baseless.
According to the organiser, the manager of Dabbang girl refused. Now, after two days of all these reports going viral on the internet, Sonakshi Sinha has reacted on the same and dismissed all these allegations as fake and baseless. Taking it to her Instagram, the actress wrote "There have been rumours of a non-bailable warrant issued against me floating in the media, without any verification from any authorities since a few days now. This is pure fiction and the work of a rogue individual trying to harass me. I request all media houses, journalists and news reporters not to carry this fake news as it is playing into this individual's agenda to gain publicity."
She also added, "This man is purely trying to gain some publicity and extort money from me by attacking my reputation which I have very proudly built over the years, by planting these malicious articles in the media. Kindly do not participate in this harassment charade. This matter is sub-judice before the Muradabad court and has been stayed by the Allahabad High Court. My legal team will be taking all the necessary action against him for contempt of court."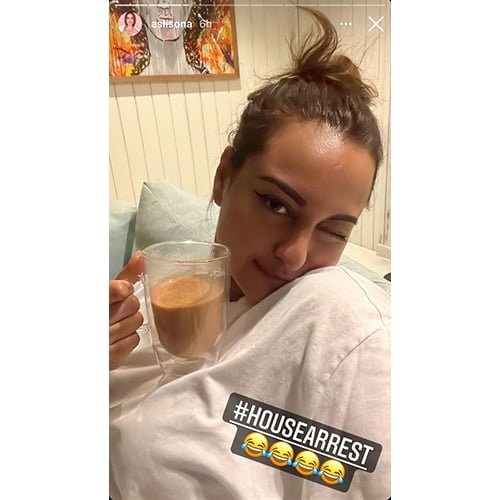 The actress posted a picture where she indirectly quips the rumours and used #housearrest.
Not just that, the actress even made a sassy remark to people who were still thinking that the reports are true, where she posed in a selfie with a cup of tea and wrote #housearrest with multiple laughing emojis, and we smell a lot of sarcasm in that picture. Well, this is not the first time she has faced fake rumours about herself.
A few days ago, the internet went mad over the rumours of Sonakshi Sinha and Salman Khan's marriage. A fan page on Instagram posted a poorly edited picture of the Dabbang co-stars in traditional outfits referring to it as their wedding picture. While having a look at the picture, Sonakshi Sinha couldn't stop herself to comment, 'Are you so dumb that you can't tell the difference between a real and a morphed picture?', with many laughter emojis.