In between life and death, India lost many gems this year. Let's remember them and their charming persona.
The rule of nature is life and death. The person who entered this world is certain to depart. In India in 2022, a lot of well-known people passed away. Many of these were prominent politicians, while others were figures from Bollywood, sports, literature, journalism, science, etc. Here is a list of notable Indians who passed away in 2022 is provided below.
Lata Mangeshkar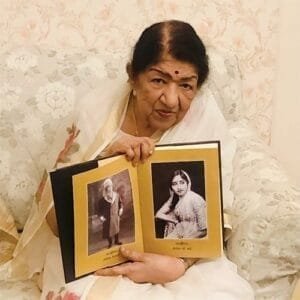 Lata Mangeshkar, Indian Singer
Indian playback singer and songwriter Lata Mangeshkar was a legend in the music industry. She is renowned for being one of India's best and most significant vocalists. For her services to the Indian music industry over the course of a seven-decade career, she has earned the titles 'Queen of Melody,' 'Nightingale of India,' and 'Voice of the Millennium.' At age 92, Mangeshkar passed away from multiple organ failure syndromes on February 6, 2022. She was possibly the most well-known Indian to pass away in 2022.
KK
KK, Indian Singer
Playback singer KK (Krishnakumar Kunnath), was well-known in India. Among other languages, he sang in Hindi, Tamil, Telugu, Kannada, Malayam, and many more. KK made his acting debut in a movie with an A.R. Rahman score after starting his career singing commercial jingles. On May 31, 2022, KK performed live at the Nazrul Mancha auditorium in South Kolkata. After his performance, he complained of feeling sick and had a heart attack on the way back to his hotel. He collapsed, and efforts to revive him at the hotel went unsuccessful. He was brought to the Calcutta Medical Research Institute (CMRI) at about 10:30 p.m., where he was declared dead.
Bappi Lahiri
Bappi Lahiri, Indian Singer
An Indian singer, composer, and record producer by the name of Bappi Aparesh Lahiri was better known by his stage name, Bappi Da. He performed some of his own songs and popularised synthesized disco music in the Indian music scene. In the 1980s and 1990s, his cinematic soundtracks helped him become well-known. Well into the twenty-first century, his songs were still very popular. At the age of 69, Bappi Lahiri passed away from obstructive sleep apnea in Mumbai on February 15, 2022.
Pandit Birju Maharaj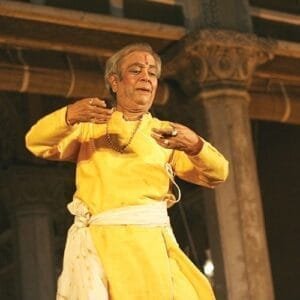 Pandit Birju Maharaj, Indian Kathak Dancer
The Lucknow "Kalka-Bindadin" Gharana was home to Indian Kathak dancer, composer, and singer Pandit Birju Maharaj. His father and guru, Acchan Maharaj, and his two uncles, Shambhu Maharaj and Lachhu Maharaj were all Kathak dancers. Additionally, he was a singer who sang Hindustani classical music. After several years as the latter's director, he retired in 1998 and opened his own dance school, Kalashram, in Delhi. A month before turning 85, on January 16, 2022, he passed away at his Delhi residence from a heart attack.
Raju Srivastav
Raju Srivastav, Comedian
One of the most famous comedians and runner-up of the popular stand-up comedy show 'The Great Indian Challenge', Satya Prakash Srivastav, popularly known as Raju Srivastav on stage was also an Indian actor and politician passed away on September 21, 2022. Since 2014, he has backed the Bharatiya Janata Party. He relocated to Mumbai in the 1980s to pursue a career in Hindi film, where he worked on numerous films including Baazigar, Bombay to Goa, Aamdani Atthanni Kharcha Rupaiya, and many more. He frequently did stand-up comedy in person.
Sidhu Moose Wala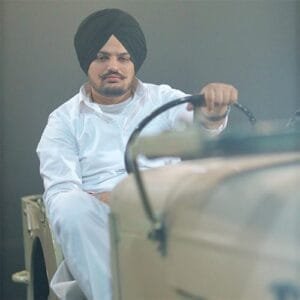 Sidhu Moosewala, Punjabi Singer
Shubhdeep Singh Sidhu was an Indian singer, rapper, songwriter, and actor best recognised for his contributions to Punjabi music and film. He was also known by the stage names Sidhu Moose Wala and Sidhu Moosewala. Sidhu is regarded as one of the greatest Punjabi performers of all time. Moose Wala was shot and killed in his car on May 29, 2022 by unknown assailants in Jawaharke village, Mansa district.
Mulayam Singh Yadav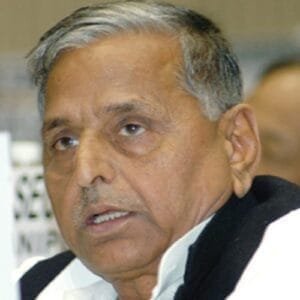 Mulayam Singh Yadav, Politician
The Samajwadi Party was established by Mulayam Singh Yadav, an Indian politician, socialist, and activist. He was also the defence minister of India in addition to holding the office of chief minister of Uttar Pradesh for three separate terms. He was popularly referred to as 'Netaji' by his party officials and members, which is Hindi for 'respected leader.' The popular social activist passed away on October 10, 2022.