Whether you are partying or relaxing in your favorite blanket this holiday season, a good drink always makes things better.
We all love the season of holidays which is approaching in a few days. While some people love to celebrate holidays with excitement and cheer, there are others who love to spend them in their cozy, comfortable spaces. Whatever category you belong to, there's a good chance that when the holidays arrive, one thing that everyone is going to need is, a drink in your hand.
Winter is a wonderful season for holiday celebrations, coziness, and spending a fortune on loved ones but this is a safe place, so let's cut the formalities. Holidays involve spending time with family, and when you spend time with family, cocktails are a must. Delicious drinks. Festive Drinks. Strong drinks. To help you with the best cocktails for this holiday season, we've compiled some easy and unique recipes to whip up. So, try them out!
Baked Apple Margarita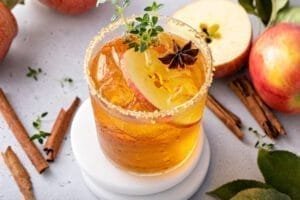 Baked Apple Margarita
For all margarita lovers, this one is going to be your new favourite.
Add together: 5 oz of agave, 1.5 oz of baked apple syrup, 2 ounces of Campo Bravo Reposado, and 25 ounces of lime juice. Garnish the way you like and enjoy it for a warm holiday.
Cranberry Orange Whiskey Sour
Cranberry Orange Whiskey Sour
Are you also a fan of drinks that are delicious and strong at the same time? Well, here is one for you. With a warm and spicy texture from the whiskey, it is the perfect refreshing cocktail this season.
Add cranberry juice, whiskey, simple syrup, orange, and lime juice to a shaker with ice. Shake to cool it thoroughly. After adding ice to the glasses, strain the mixture into the glasses. Add ginger beer on top to serve.
Cranberry Buzz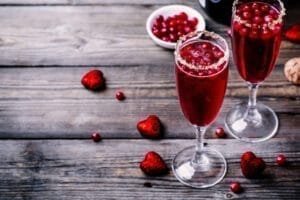 You can play with the flavours according to your preference.
Pour 1.5 oz of gin (if wanted), 2 oz of cranberry juice, and a squeeze of lime juice into a glass over ice. Add a lime wheel and some tooth-picked cranberries as garnishes, then top with half a bottle of Betty Buzz Tonic Water.
Cranberry Mimosas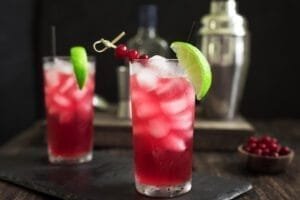 Mimosas can never go wrong when it comes to having fun with drinks.
Combine champagne flutes with lime juice and then coat with sugar. Each glass should include 1/4 cup of cranberry juice, then be filled with champagne. Usually, cranberries are threaded onto a rosemary skewer to decorate mimosas. You can be creative and enjoy it even for a romantic dinner with your beau.
The Perfect Winter Cup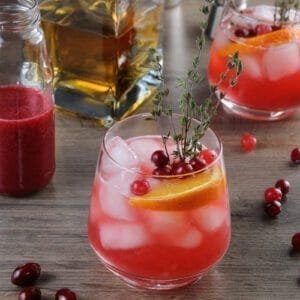 The perfect winter cup for a perfect winter night.
In a highball glass filled with cubed ice, combine your favourite Dry Gin with some raspberry liqueur and a dash of sparkling lemonade. Add an orange slice, blackberry, raspberry, and a mint sprig as garnish.
Crème Brûlée Martini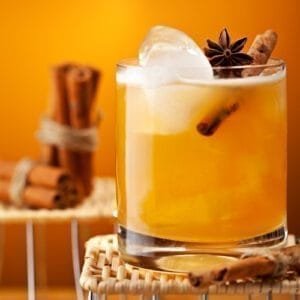 Taste the perfect blend of a cocktail and a dessert with this.
If you are to try the best dessert in the form of a cocktail, this is what you need to try asap.
In the simplest manner, you can manage, melt the caramels on a baking sheet. Melted caramel should be dripped in rings on parchment paper. Freeze for about 15 minutes, or until firm. Combine Baileys, vodka, and white chocolate liquor in a sizable cocktail shaker. Add ice, then shake for 20 seconds to chill. Top with caramel garnish after dividing between two martini glasses.