Itching to let loose and be wild at music festivals and concerts? We have got the best upcoming music concerts and festivals for you. You cannot afford to miss these!
There is no better feeling in the world than plugging in your earphones and listening to some great songs and unwinding. But you know what is even better? Listening to your favourite singers live and in-person and dancing to the beats, surrounded by thousands of their fans. Although the line-ups can sometimes start to look pretty similar to one another, music festivals have basically become a tradition for music lovers and devoted fans. These festivals present the best way to head out to a day jam-packed and full of exciting up-and-coming artists as well as the artists already established. Not to mention, they are a great way to enjoy with friends or even family or go solo and dance your heart out by yourself! The festival season is all set to go on as it normally does, marking a return to the late spring/summer block as usual. We've rounded up the best upcoming music festivals for the upcoming months so you can enjoy yourself fully. Don't wait, go book your tickets before they sell out!
1. SUMMERFEST

When: July 7-9
Where: Milwaukee, Wisconsin
Summerfest runs for 3 weekends and sees hundreds of performers come to Wisconsin to perform at 12 stages. Summerfest also claims that it is the World's Largest Music Festival. For the main concerts at the American Family Insurance Amphitheater, you'll need to purchase individual tickets – these also include admission to the rest of the festival on that given day – as well as multi-day or single-day passes excluding the amphitheater performances. Talking about the artists, you should expect to catch a wide variety ranging from country and rock legacy acts to pop and indie rock upstarts. The line-up includes Avril Lavigne, Justin Beiber, Lil Wayne, Halsey, Wiz Khalifa, Machine Gun Kelly, etc. for the American Family Insurance Amphitheater. As for the festival headliners, it includes names such as The Breeders, Charli XCX, and Death Cab for Cutie amongst others.
2. PITCHFORK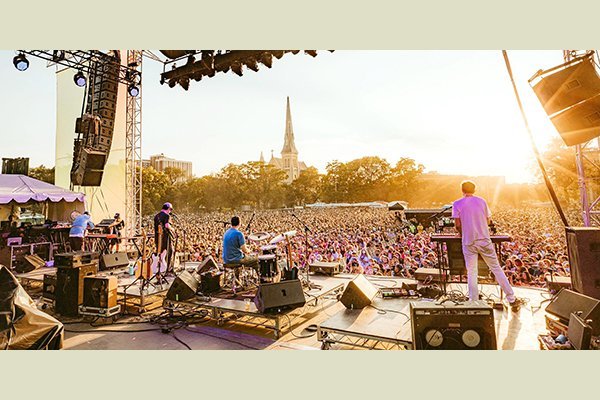 When: July 15-17
Where: Chicago, Illinois
A music festival that is truly all about the music. Pitchfork is the festival iteration of the music publication Pitchfork and the festival is curated by the site's staff. Renowned globally to have some of the most eclectic line-ups, this year the festival intends to celebrate the 'rising indie class.' The festival features diverse vendors, specialty records, posters, and craft fairs and showcases the best up-and-coming music from around the world. You can also catch special performances from touring stalwarts and legends. You can expect to catch Camp Cope, cupcakKe, and Ethel Cain amongst others whilst the headliners include Mitski, The National and The Roots, and more.
3. LOLLAPALOOZA
When: July 28-31
Where: Chicago, Illinois
The windy city's biggest bash is returning yet again, this year featuring a massive line-up of headliners from almost every genre out there, including rock legacy acts as well. Every Lolla line-up features 9 stages and 170+ bands from just about every country and is guaranteed to make your hands wave and make you holler with fun. Not just the music, the food at this festival also deserves our attention. You will not go hungry, that is for sure! The headliners this year include Doja Cat, Dua Lipa, Green Day, Kygo, Lil Baby, Metallica, Glass Animals, and other acts you can catch include Baby Tate, Giovannie and the Hired Guns, Meet Me @ the Altar amongst a myriad of names.
4. MO POP
When: July 30-31
Where: Detroit, Michigan
Back again and hugely amping things up, Mo Pop is moving to Downtown Detroit and is going to be taking place in the middle of Hart Plaza this year. By being a little smaller in scale, the festival tries to present a more "boutique" vibe and focuses on curating a unique experience for listeners. The festival also features events like a craft market and arcade. The line-up largely features up-and-coming artists and the headliners are Big Sean and Glass Animals other acts include Beach Bunny, Horsegirl, and Wet Leg amongst many artists not to be missed.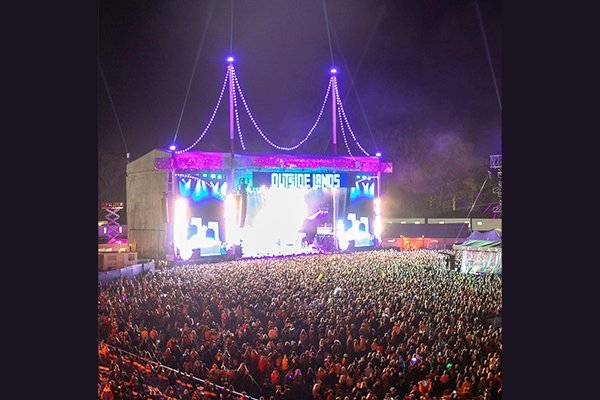 When: August 5-7
Where: San Francisco, California
If you're ready to tackle the San Francisco fog again, you're in for a great time. The Bay Area event has moved back to its usual August weekend schedule and attendees are guaranteed to experience summertime fog on the festival grounds. The festival is being held in the Golden Gate Park and the green setting of the park is so gorgeous, almost ethereal, the festival manages to present some of the most eclectic acts in its line-ups. And this year too, you can look forward to some great names such as DJ Seinfeld, Anitta, The Beths, Dixon, The Backseat Lovers, etc. The headliners include names such as Phoebe Bridgers, Green Day, Post Malone, and SZA.