What to watch? Options for TV shows this year are endless. Here we have picked the most popular summer shows that will make your vacation just right!
Summer is one of the chilling and lazy days, where finding just the right shows becomes important, in the Netflix TV shows options are endless and you will be scrolling through them throughout your day. We are here to suggest the most popular shows for this summer, so you do not need to spend an hour searching for it.
We have picked about TV shows who are coming with their recent seasons, new characters and new stories. The most exciting, thrilling, romantic and a part for marvel fans, you will be amazed with the TV shows collection.
1. Hacks season 2
A comedy TV series suggestion for this summer?
Don't even get started on Hacks, the term which best describes this show 'Dramedy'. This show is quite entertaining, funny and glamorous. It explores dark mentorship between a legendary Las Vegas comedian and outcast 25 years old, you will find Gen Z comedy as well. If you have already watched season 1, looking forward to season 2, its premiere has been released already. This show has truly secured its place in industry history. 
2. Ms. Marvel
Mravel Fans you must watch this!
In Ms. Marvel, Kamala(protagonist) is every marvel deep-rooted fan. You will not be able to take your eyes off-screen. Kamala is a brown girl who neither finds her spot in home nor school, until she explores a part of marvel powers inside of her. This time it brought an interesting twist to marvel, brown family and a women marvel will get the entire focus. Marvel fans, this will be a highly-relatable feeling for you!
3. The Essex Serpent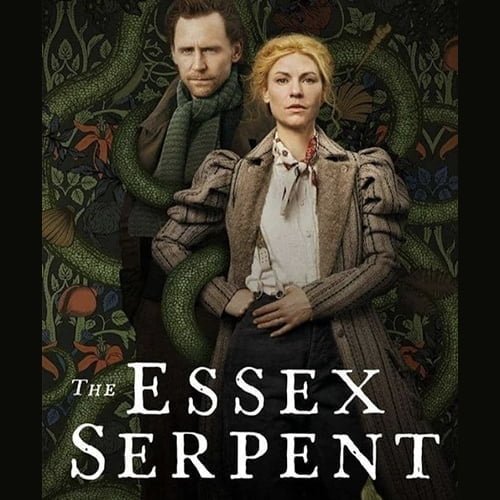 Watch the Essex Serpent trailer, i bet you will not be disappointed.
You asked for Mystery and thriller? Here is a recommended series for you this summer. This series followed newly-wedded Cora who was in a toxic marriage and from Victorian London she shifts to a small village named Essex. This Essex village has a mythical creature, which has turned the entire village up-side down to discover what really is the mystery? Watch the series.
4. Stranger Things (season 4)
Yaas! Stranger Things season 4 is out, now.
Stranger Things does not even need an introduction, but here is recent information on Stranger things that season 4 has been released! I cannot even emphasize these childhood actors and actresses in that top-rated series, who have grown taller, mature and come with new stories. This show holds lots of excitement and stranger things has never been a disappointing series, nor will it be this time. Binge on this fantasy, horror series this summer.
5. The Summer I Turned Pretty
Looking for a teenage rom-com series to watch? Try this.
You asked for Rom-com and we found your perfect watchlist series for this summer. This series holds the genre of Teenage romance and it is based on a novel. The glimpse of this story, unfolds between two brothers and one girl, during their summer break first love and first heartbreak will be there. A tip, if you have not read the actual novel then you will find this teenage series, highly interesting but if you have already read the novel, you will be disappointed.