It's International Fetish Day on January 21. Why are kinks and fetishes still somewhat taboo when they are more prevalent in everyday sex talk?
Try and imagine yourself in these chilly days of winter, when there is no inadequacy of thoughts and ideas to bring some hotness to the bedroom. The chilly winds outside are freezing people, while you have a particular hunger in your body that can't just be satisfied! You've tried some warm cuddles, shared showers, or even those massage sessions, but nothing seems to be working. Well, in that case, time to pull out your favourite latex and get into some fiercely naughty business, 'cos it's time to celebrate International Fetish Day.
Originating in the UK and celebrated on the third Friday of January, International Fetish Day is a global event that celebrates and supports fetishes and the BDSM community. Alongside this, this day also promotes fetish community knowledge and support while opposing restrictive pornography laws that criminalise 'extreme' sex activities.
Dominance and submission, role-playing, restraint, and other interpersonal dynamics are all part of the erotic practises known as BDSM. The goal of International Fetish Day is to encourage community members to be more forthright about their sexuality.
While there are various ways to celebrate this special holiday, one of the greatest ones is to wear Purple. Having a significant connection with the holiday, Purple allows fetishists to identify one another while otherwise dressing 'vanilla.' (A British MP who unintentionally supported the cause in 2008 missed the slogan "Perverts wear Purple"!). but is it the only way how you can celebrate and enjoy the fetishes on this International Fetish Day? Hell, no!
If you're someone who wants to keep it a private affair, just you and your beau, the best way is to take the charge of your own fetish. How about picking up something new and giving it a try with your significant other while having a playful touch to it? Sounds fun, doesn't it? You can go for a pair of handcuffs if you and your partner are into some domination game or any other kind of BDSM kink.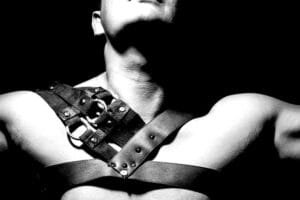 However, if you're new to all of this and want to give it a shot with your partner, there could be no better day than this International Fetish Day to celebrate your fetishes. People learn to stop considering folks who practise fetishism as abnormal once they have a deeper knowledge of the behaviour. In the end, this makes it easier for us all to accept and love one another for who we are.
International Fetish Day gives those with little or no background knowledge about fetishes the correct information they require. They can then start their own fetish journey or at least gain a better understanding of it and respect for others that engage in it as a result. We think you should be able to practise them as long as they are mutually agreed upon and no one is harmed. This particular culture and a more equal world are promoted on this day.