All set to play Holi and have fun with your loved ones but still concerned about your skin and hair? Here are a few easy tips to follow that will take just the right care of your skin and hair from the harmful chemicals present in colours.
After two long years of staying at home and not being able to get together with loved ones, finally, it's the time we can celebrate festivals with all that fun and laughter and especially with people around us. The festival of colours is right around the corner and this year is definitely going to be a bash with colours, sweets, lots of food and splashes of water. So make sure you make the most of this Holi, by having all the fun and madness, because what's Holi without a little craziness going around?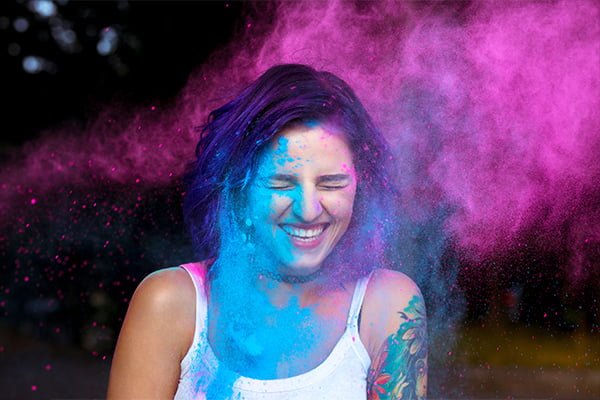 Ready to play Holi but not sure how to protect your skin and hair from those colours? Don't worry, we got your back.
Other than different colours and all those balloons you prepare for the day of Holi, don't forget to prep your skin for the festival as well, because you don't want all those chemicals in colours to damage your skin and hair. So here are a few easy tips to follow and protect your skin and hair in style, before you step out to celebrate.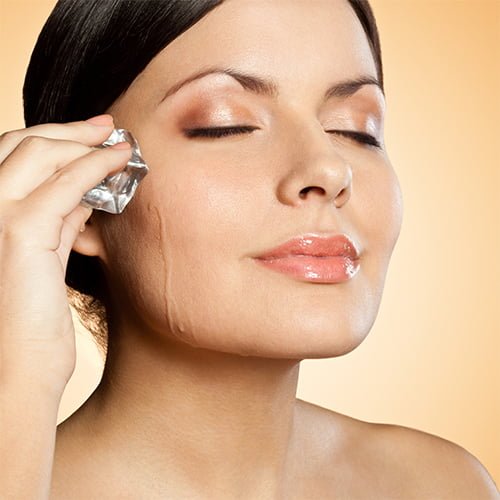 Use ice on your face for that cooling effect and protect your skin.
Yes, this will help to close and tighten the pores on your face, which will not the colour and harmful chemicals to penetrate into your skin. So before stepping out, make sure to feel a little cool on your face by rubbing some ice.
It's important to keep yourself hydrated while you're out in the sun enjoying. 
All that energy that you put to hit the right target with a water balloon, will be added up when you will keep drinking water. As we mostly stay outdoors, and that too in the sun, water will help to keep your skin hydrated.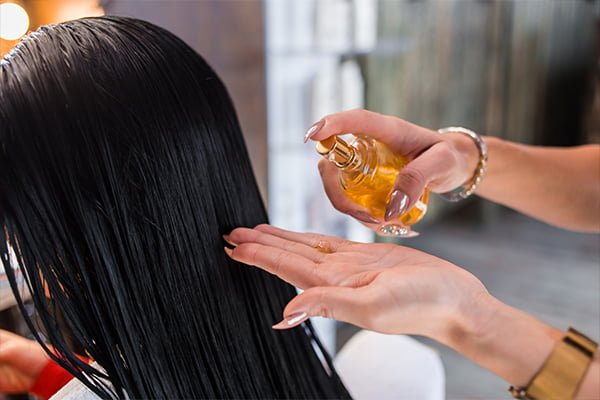 Use any oil for your choices like almond oil, olive oil or coconut oil. 
Believe it or not, the oil will prove to be your saviour when it comes to playing Holi. Get a good massage of oil for your hair and skin a few hours before you go out to get smudged all over with those colours, and we assure you, it will work wonders and you will not have to rub your skin or scalp harshly while removing the colour afterwards. You can use any oil of your choice.
Sunscreen and Moisturizer will prevent the UV rays of the sun and the colours to seep into your skin. 
Sunscreen and Moisturizer are your best friend
Not only the face but your whole body needs moisturization when it comes to playing with colours. Moisturizing your skin is as important as drinking water as it works best for your skin. Apply a thick layer of sunscreen after moisturizer, as it will protect your skin from the damage of the UV rays of the sun.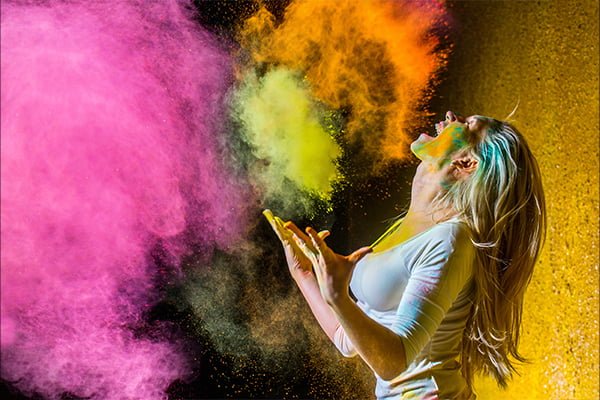 Wearing full-sleeved clothes will protect your body from colours as well as the harmful rays of the sun. 
And by this, we don't just mean the old ones, but also the ones that cover your body. Go for an old pair of jeans or pants that you don't wear anymore with a fill sleeved t-shirt/top and it will help to resist the colour getting onto your body.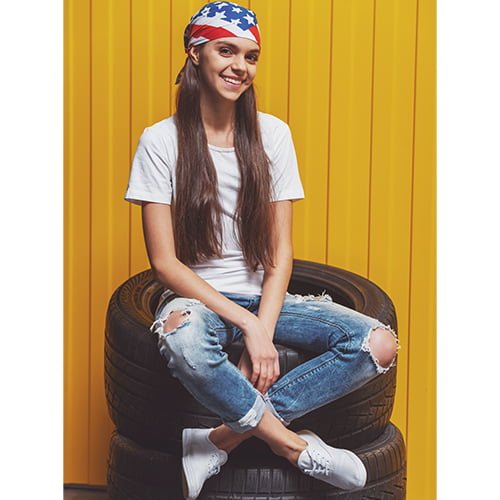 Add some style to your Holi outfit with a bandana, and it will also protect your hair from damage. 
Be smart and carry things that not just help you out, but also add style to your outfit. And here comes bandanas and scarves. Wrap a scarf around your neck or tie a bandana on your head and that will not let the harmful chemicals present in the Holi colour damage your hair
So, follow these easy-peasy tips and then you can play Holi with all the fun and madness without having to worry about your hair and skin.
Wish you a very happy and safe Holi from team FHM.