Bigg Boss 16 mandli is broken! BB 16 fame Abdu Rozik and MC Stan's friendship that the audience shipped so hard has come to an end.
Former Bigg Boss 16 contestants and mandli members who used to be very good friends are not on good terms anymore. Tajikstan singer Abdu Rozik recently gave controversial statements about Bigg Boss 16 winner and rapper MC Stan and said "Their friendship has ended" adding that "Stan is spreading lies that Abdu is bad". Their fight seems to get nastier with each passing day. Ever since singer Abdu Rozik shared some screenshots on his social media and called MC Stan's fans Chapri fans, this matter get more intense.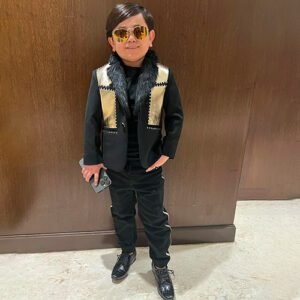 Abdu Rozik recently gave controversial statements about Bigg Boss 16 winner and rapper MC Stan
The recent statement said that on 10 March filmmaker, Sajid Khan visited Abdu and dialled MC Stan but he hung up by saying he will call later. Even the rapper didn't respond to Abdu's voice note. According to the sources, Abdu and Stan were in Bangalore a day later for an event and Abdu was told by the organisers and security team that Stan didn't want him at the venue. As per the statement, singer Abdu Rozik thought this was a mistake from Stan's management team and tried to go to the event as a normal guest with tickets only to be sworn very disappointed things heard by MC Stan's team and to be exiting the venue at the normal entrance seen his car damaged and panels were broken.
Singer Abdu Rozik shared some screenshots on his social media
As per the statements, two record labels wanted to do a collaboration project with Abdu Rozik and MC Stan. Later, he was informed by the rapper's management team that he didn't wish to work with Abdu Rozik. With this response, Abdu was saddened and disappointed as he considered MC Stan his friend, ethically and out of manners discussing these issues privately first before the public hears, this is a more respectful way to solve the matter.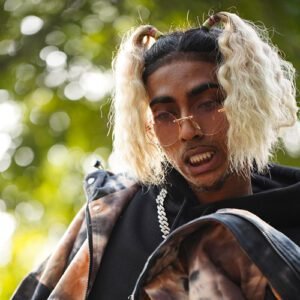 Rapper MC Stan maintains a silence yet
In BB 16 house Sajid Khan, MC Stan, Shiv Thakre, Abdu Rozik, Nimrit Ahluwalia, and Sumbul Touqeer Khan were called Mandli. According to the statement, Mandli members told Abdu that MC Stan was offended after the singer didn't take a selfie with his mother at the BB finale. Abdu Rozik's management team concluded the statement, "As little or big an issue may be respect is important between fans, brothers and their idols. We condemn anyone who is being bullying, racist, height shaming, body shaming, and defaming Abdu and will take strict action against the specific group of social media accounts who are doing this."
Recently, one of the mandli members Shiv Thakare has broken his silence on this matter and said when he heard about the rift between MC Stan and Abdu, he was surprised & worried. When did this happen? I asked both about it and it's just a minor misunderstanding. There is no fight between anyone, we all talk to each other in the group we created and pull each other leg's. Rapper MC Stan maintains a silence and hasn't said anything publicly about the statement issued by Abdu Rozik's team yet.