Bromance or Male friendship is not that cheesy but here are interesting Bollywood depictions on male friendship, check out these movies now.
Friendship between guys has been a non-stoppable topic, we have all heard the term 'bromance' and though it has been mentioned often, the value of their friendship immensely increases. Male bonding has often appeared on-screen and in movies, you will be surprised to see that these movies explain interesting facts on 'male friendship'. Here are selected movies to watch this weekend with your bros!
1. Kai Poche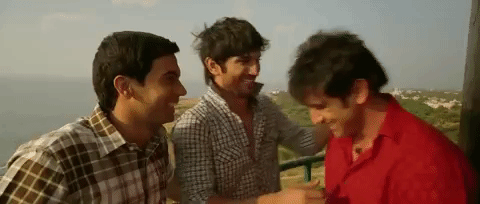 Kai Poche brought "brotherhood" bond back in the industry.
Kai Poche friendship between the trio, got released in 2013. This movie does not hold boundaries, it's a movie about unconditional friendship. It holds all these three characters together as a major tragic event happens, which shakes their life. Absolute good definition on brotherhood. Inspiring and motivating based on friendship, it is lead by three major actors Sushant Singh Rajput, Rajkummar Rao, Amit Sadh.
2. Zindagi Na Milegi Dobara
Hrithik Roshan and Farhan Akhtar bond will remind you of your childhood bros.
A journey with two life-long friends (Hrithik Roshan and Farhan Akhtar) and then Abhay Deol joins them for this adventure trip to Spain. Everything unfolds old friendship, old memories and some new moments which will make you plan your weekends with your friends.
3. Phir Hera Pheri
 'Trio friendship' exists!
The best-comedy movie of all time, have you heard trio friendship does not work? Well, this Bollywood movie will prove your myth entirely wrong. Hera Pheri 'funniest trio group' who stays at Babu Rao's house and live adventures, dangerous and deals with gangsters but these trio always come back together. Must watch movie on trio male friendship.
4. 3 idiots
3 idiots will make you cry, over and over again.
This movie got us another box of tissues, this movie got released in 2009. Male friendship between Rancho, Farhan and Raju made us cry and laugh too hard. Their ultimate song "Jaane Nahi Denge Tujhe' shares a deeper message on brotherly friendship. 3 idiots is one of the most watched movies in the Bollywood industry, as their simple friendship will melt your heart.
5. Jaane Tu Ya Jaane Na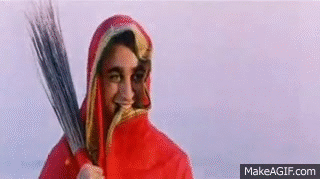 Male friend as Jai should exists in every friendship.
Jaane Tu ya Jaane na, two best- friends share a beautiful friendship where they find each other in love. The perfect movie depiction on 'male friendship', Aditi Wadia and Jai Singh friendship and their love, made this movie interesting. Believe it or not but while watching this movie you will find yourself remembering one of your friends through these characters.
6. Kuch Kuch Hota Hai
Secret handshake that only your 'bros' knowns.
A popular friendship movie, Kuch Kuch Hota Hai, was released in 1998. The love triangle does occur but we cannot forget the bro-love friendship between Anjali and Rahul. His iconic dialogue 'Pyaar dosti hai'.  
7. Dil Chahta Hai
A perfect recommendation movie for childhood besties.
You have lived your childhood days with this one childhood friend, then this movie is a must watch. Dil Chahta Hai was released in 2001. Three childhood friends after college, explores life and love, which creates tension in their friendship. We can identify Akash, Siddharth or Sameer in our own friend group. The movie brings back the reunion feels.