Need To Change The Direction Your Life Is Moving In? Then These Songs About New Beginnings Will Give You The Inspiration You Need.
It's New Year! And we hope you've decided to raise a toast to new beginnings. Maybe you've finally found the courage to step toward a career you've always dreamed of pursuing. Maybe you're learning to respect yourself and your own boundaries, or maybe you've learned to hold yourself accountable and become the best version of yourself possible. Maybe you just feel like pressing "restart" and getting back on track – or maybe you said "screw it" to any tracks at all. Whatever the scenario is, it's a new year and a new you, and you deserve a killer soundtrack to keep yourself motivated. You just need to remind yourself why these vicissitudes are a good thing. In that case, we've put together our favourite songs about starting fresh and embracing the past.From dancing on the tunes of music gems to classic favourites, these songs about changes and new beginnings will keep you from slipping back into old habits. As we all know, life is not always a bed of roses, and sometimes you may find yourself stuck and not knowing which way to go. But there's always no harm in starting over when things don't seem to work out. So, this is your sign for the motivation needed in rest of the year. Without an further ado, let's have a look at all the good music to look forward to.    
 New Memories
We kick off our list with a bright and bouncy bit of dance- pop courtesy of Dutch duo Dub Vision and their fellow countryman and electro icon Afrojack. It's a classic, big room vibe designed to get your fists pumping while you smile with your eyes closed, exactly the mood you need to have with entering into an ecstatic year.
Begin Again – Taylor Swift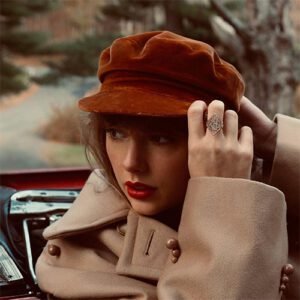 It is lyrically one of the most heart-warming songs and the melody is just as magical. Those who are experiencing the story Swift paints with "Begin Again"— if you're terrified to start over, struggling to adapt to changes,worried about where it'll go -expect magic to happen. The tunes and lyrics are meant for you! It's different, it's lovely, and it's everything that people are deserving of when it comes to love.
Shallou – "Begin" Feat.  Wales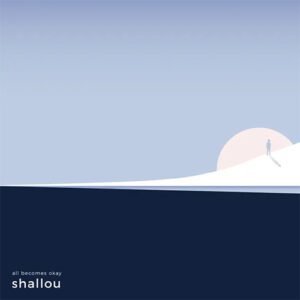 If you're hoping for a smooth start, there's nothing silkier than LA-based producer Shallou's sweet, nature-loving sounds. "Begin" features Brooklyn singer Wales with some real whispery coolness. This is real tenderness to get you through a tough transition and bring you back to in the shimmering light of a bright new morning.
New Beginnings – Day Dreamer
It's necessary to remember that good things come to those who make good things happen. It's not enough to sit around and hope for things to go your way. You need to begin down the path of hard work and dedication, but keep that starry-eyed brightness in your heart for the dark times. If this sounds like where you're at, Daydreamer's "New Beginnings" is just the song for you.
Start Again – Seven Lions Feat. Fiora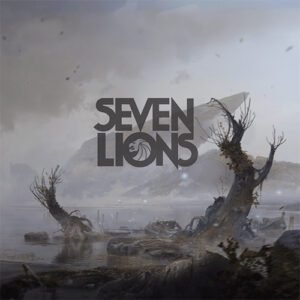 An emotional ballad, Seven Lions and singer Fiora's soundtrack perfectly set an inspiring upward motion that acts as the wind beneath your wings. Let this melancholic melody draw the doubt out of your heart and turn it into action.
New Rules (Alison Wonderland Remix) – Dua Lipa
Dua Lipa's "New Rules" is an absolutely killer tune about takin your future into your own hands – and cutting that awfulness out of your life. We're just really hyped on Alison Wonderland's remix, because this bass is everything you need to keep that resolve going night into day into night again.
This Year – Cooper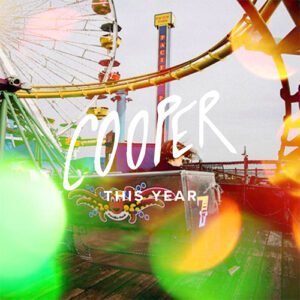 Some years of our lives are the best in some ways and the worst in others. Cooper's upbeat tune about a fresh start talks about just that kind of year, and how you can go uphill from there. At the same time, it reminds us to "just be who you are, and everything falls into place." Indeed, it's an incredible motto to look forward to new beginnings.
Places We Won't Walk – Bruno Major
"Places We Won't Walk" is a song that tells us new beginnings can also be found in sadness and loneliness, but seeing the good in the world despite of those feelings anyway. The song is very mellow and soft, and hearing the first few lines may mislead you into thinking it was a sweet love song. It is a painful song to listen to, but hearing of a wonderful world through a sweet song in our ears is a good reminder to look up and seize the joys of life, even in our lonesome.
Life Goes On – Bryce Vine
"Life Goes On," is an excellent reminder that no matter what we face and the troubles we go through, but life moves on and we need to move forward. Thus, this song is perfect to listen to when you just want to relax and forget about the world.