Female characters in Bollywood who have changed the dynamics of typical women, know these badass characters, right here!
The Bollywood film industry has been packed with diverse female characters. Over the years Bollywood has been promoting certain types of characters such as Vivah as sanskari women, Kiara Advani from Kabir Singh, Kajol from Kabhi Khushi Kabhi Gham and many other characters. These decent characters set certain standards for women and approached women with no respect and dignity.
But, the dynamics in Bollywood movies has changed now. A huge turn was taken when women are no longer approached as a victim but a badass character. These interesting characters who made us scream "Yass queen", let's have a look at these badass female characters in Bollywood.
1.  Poo: Kabhi Khushi Khabhi Gham
Kabhi Khushi Kabhi Gham, Poo confidence in life is a must!
The ultimate iconic movie of all time, Kabhi Khushi Kabhi Gham. One of the characters from this movie who can never go unnoticed, it will be "Poo". The loud, feminine and self-obsessed character who crushed the patriarchy through her slaying attitude. Poo was played by Kareena Kapoor, she has exceptionally taught self-love and that a guy does not choose you, you choose them. She had no second thoughts on men, she is the ultimate boss whose standards start and end with Good Looks, Good Looks and Good Looks!
2.  Geet: Jab We Met
Jab We Met, Geet iconic lines for self-love.
A feisty Punjab woman who again crushed the typical women character which is often painted by old Bollywood movies. In 2007, Jab We Met got released and this too was played by Bebo "Kareena Kapoor". The OG of Bollywood industry made a lasting impact with her interesting character Kareena Kapoor as Geet Dhillon, goes to extreme lengths for love and the best part is she does not live by rules but she makes them. Her extrovert, bold and bossy character got so highlighted that somewhere down the lane, she has inspired every girl to become a Geet of her own world and own up to their mistakes.
3. Aarya: Aarya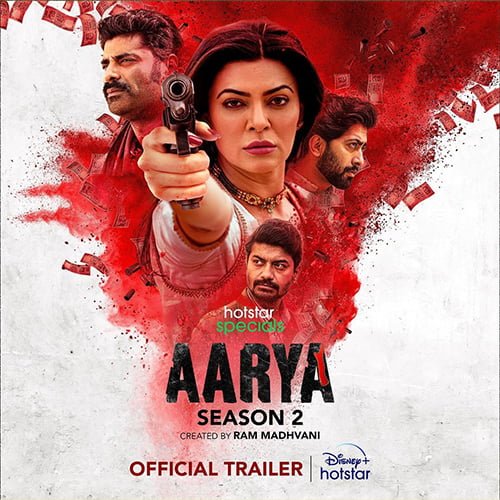 Aarya a fearless female character in Bollywood.
The comeback of Sushmita Sen with "Aarya" gave an entirely new turn to stereotypical women characters. A decent mom who takes care of the family, discovers hidden secrets about her husband. Her transformation to a decent woman of the family to a boss woman gave a huge slap to patriarchy. One of her fierce dialogues is "Pehle dhandha mard sambhalte the, ab bache nahi". Her series got genuine love and support for her bold and fierce character. No doubt, Aarya is a must watch!
4. Rani: Queen
Rani character in Queen broke the stereotype for women.
Bollywood movie "Queen" is filled with its own drama and you will be surprised to know Kangana Ranaut as Rani played an entirely new character. This character with its unique personality broke the biggest stereotype for a woman that being rejected by the fiancé is not the end of the world. Marriage is not the only end to find happiness, Rani takes a solo trip and discovers her dimensions to her personality.
5.  Shashi: English Vinglish
Rowdy female character in English Vinglish.
English Vinglish, this Bollywood movie was released in 2012. Sri Devi the divine character as Shashi has inspired many women till this date. Shashi is a housewife who takes care of the family and kids. Her character gets interesting when she takes on a challenge to learn English, she is highlighted as bold, brutal and challenging woman. This coolest character speaks her mind and undoubtedly amazes us through her bold journey.