You better stay out of her way, because she has sassy pants on every day. Meet our cover star for July, Evelyn Sato, a dazzling beauty, model & actor. Keep reading to know fun things about her!
From the city where wildest dreams come true, Evelyn Sato an electrifying lady started her career in modeling at the age of 11. Ever since she's step foot in the industry, there has been no stopping her. She is smart and sultry and makes sure to act like a lady and think like a boss. Her playful nature is what we couldn't stop adoring while talking about her journey and getting to know her better. Our heart-to-heart conversation with her is lively and you'll surely be entertained. After holding a master's degree in clinical psychology, Evelyn Sato, a bright and beauteous woman ended up following her passion for modeling, wondering how'd that happen? keep reading ahead to know all about her!
Team Credits:
Photographer & Retouch: Rutvik Katuri @rutvikkaturi
Model: Evelyn Sato @evelynsato00
Makeup Artist & Hair Stylist: Faith Stanek @stanekstyles
Wardrobe: The Confessional Showroom NYC @the_confessional_showroom_nyc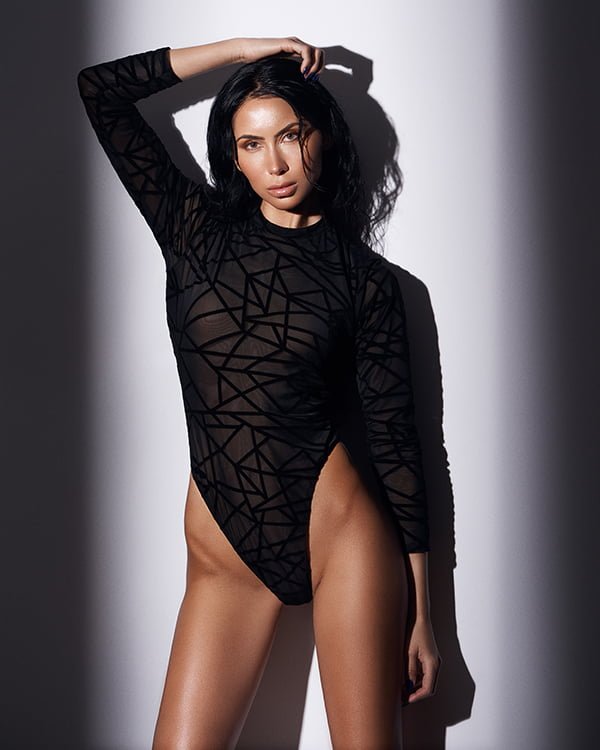 Welcome to FHM Evelyn! We were intrigued to know that you started your career when you were 11, tell us more about how it all began?
I have always been fascinated with fashion since my childhood. I loved going through magazines and watching runway shows. Modelling came naturally to me at a young age, and it was something that I continued throughout school, including college. I was named top model in a colossal modelling competition among thousands of girls when I was a teen. This provided me with many rewarding opportunities at the time. I knew modelling was a passion of mine, and it has always remained like that for me.
If not modelling and acting, what would Evelyn be up to now?
Traveling the world to learn as much as I can in pursuit of designing my fashion brand is my second passion. I am constantly exploring to find new concepts and ideas to evolve my fashion brand. I have always had a vision for designing clothing and swimwear.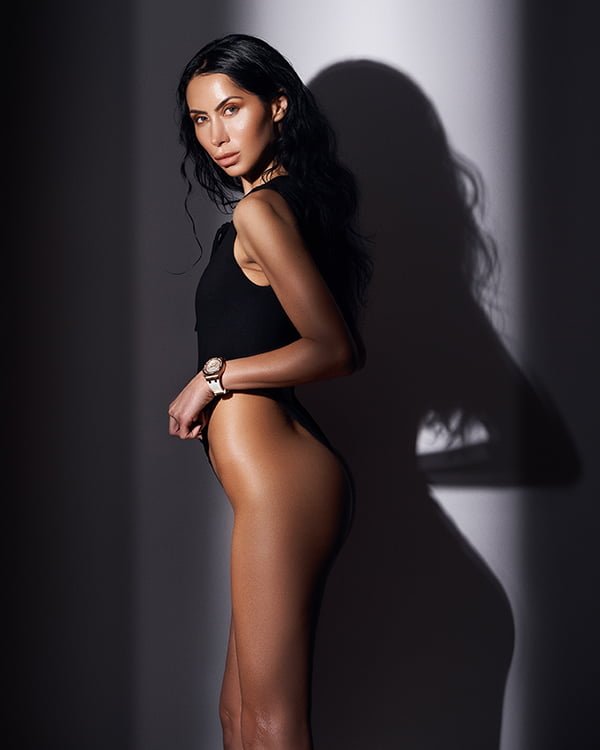 Bodysuit: Vintage
Watch: Audemars Piguet
On a day off, what would you do for yourself, how would you spend the day?
One of my favourite leisure activities is spending time by the beach. The waves and water calm me down and are relaxing to me. Another way I'd spend the day is by getting a massage, a facial, and making a spa day for myself.
Tell us about some of your turn-on & turn-offs?
People who can make me smile and laugh are a turn-on as they are happy people. Secondly, it's honesty and dignity. Someone who is rude and doesn't keep their word is a big turn-off for me.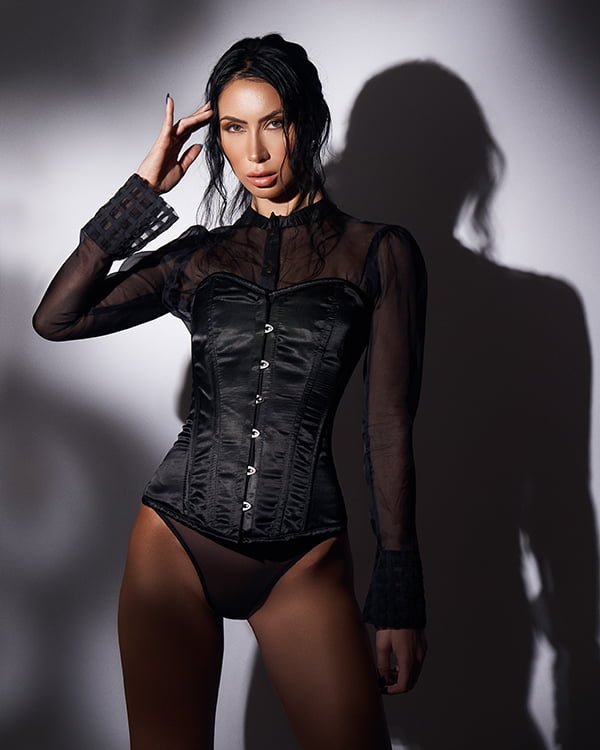 Corset: Vintage
Sheer Shirt: Jason Troisi
Sheer Panty: DKNY
What is your favourite memory from your time on the set?
Shooting an editorial where I could get into the story's character behind each look with the music, lighting, and vision is a special memory for me. Being given the opportunity to portray Audrey Hepburn is one of my favourite memories.
If you're stranded on an Island, what are the three things you'd bring with you?
I would bring sunblock, an inflatable raft, and my Siamese cat, Louie.
Tell us about the best compliment you've received and from whom?
Being told by my brother how I am determined, committed, and strong throughout time has meant the world to me.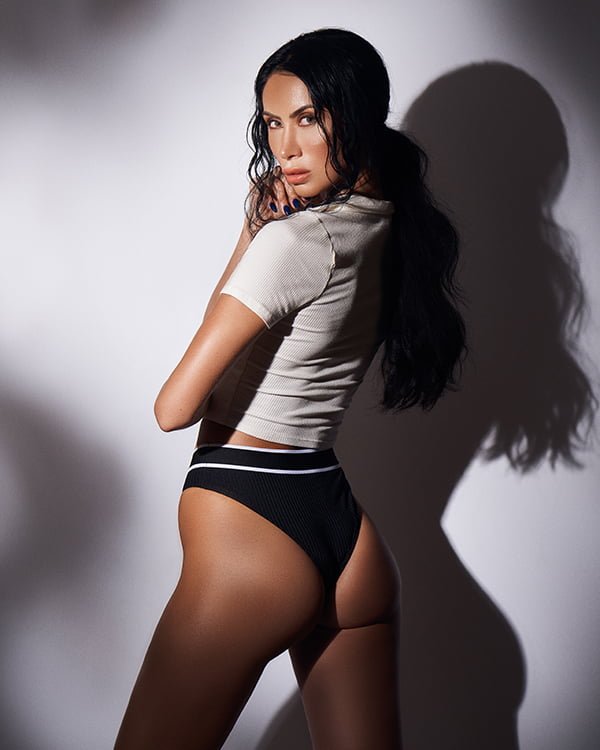 Crop top: Vintage
Panty: Balmain
Boots: Christian Louboutin
Any piece of advice for our readers?
One of the best things I can share is that you will never know if you don't take a chance. If there is something you desire, don't be afraid to take the risk. Follow your heart, and it will lead you to the path meant for you.
Spill some secrets about your upcoming projects in the industry?
Keep your eyes out for some forthcoming covers and editorials within the fashion industry! I am excited to walk in this September's New York Fashion Week. I am also going to launch a new brand the following year.