Check out the list of upcoming Bollywood movies which are going to release in July 2023. 
The month of July is an exciting month for movie enthusiasts, with a tonne of popular and entertaining new releases. With a diverse range of star-studded casts and genres, upcoming Bollywood movies are set to captivate audiences with their unique stories and acting prowess. From intense thrillers to heart-melting romantic tales, this article takes a look at some of the anticipated Bollywood movies that are creating buzz among the audience.
Let's delve into the exciting world of Bollywood movies and explore what this month has for us:
Neeyat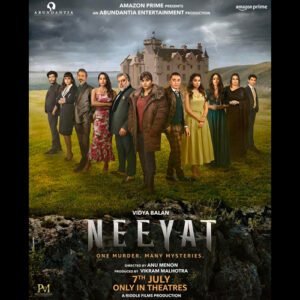 Release Date- July 7
Where- Theatre
Who doesn't love the idea of Vidya Balan playing the character of a detective? Once again she plays the character of an officer in this upcoming murder-mystery film "Neeyat", which will be soon released in theatres. This film shows the complexities of relationships and explores every theme such as love, betrayal, and redemption. The story is about a family who went to Scotland to celebrate the birthday of Ashish Kapoor (Ram Kapoor) and his sudden death shocked everyone. CBI Officer Mira Rao (Vidya Balan) came to unsolved this murder mystery.
Blind
Release Date- July 7
Where- Jio Cinema
If you still can't get enough of one murder mystery movie, here is another option for you Sonam Kapoor Ahuja starrer "Blind". With this movie, our fashion icon made its comeback after 4 years. The movie is directed by Shome Makhija and it's going to be released on the OTT platform (Jio Cinema). Sonam Kapoor Ahuja plays the role of a visually-impaired investigator, who tries to catch the serial killer (Purab Kohli). This cat-and-mouse thriller movie will hook you till the end.
Tarla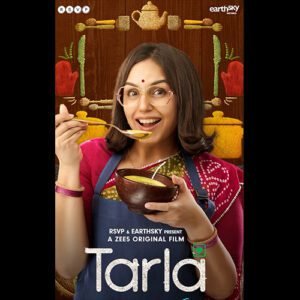 Release Date- July 7
Where- Zee5
It's a biographical drama movie directed by Piyush Gupta. The movie is based on the biopic of a renowned chef and author of a cookbook, Tarla Dalal. It's a heartwarming family drama, that explores the complexities of relationships and the importance of following one's dreams. Centred around a young girl's passion for cooking and her journey to become a renowned chef, Tarla delivers a beautiful narrative filled with heartfelt moments and relatable characters. This film aims to touch the audiences' hearts and inspire them to pursue their aspirations, no matter the obstacles.
Bawaal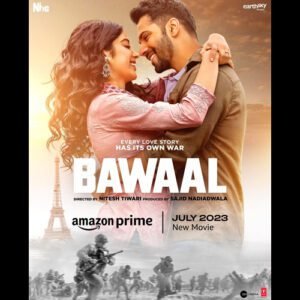 Release Date- July 21
Where- Theatre
Bawaal, a high-octane action thriller, has created a buzz in the industry with its intense storyline and power-packed performances. Starring dynamic stars Varun Dhawan and Jahnvi Kapoor, the film promises adrenaline-pumping action sequences and a gripping narrative. Directed by filmmaker Nitesh Tiwari, known for his unique storytelling, Bawaal is expected to leave audiences on the edge of their seats, craving for more.
Rocky Aur Rani Ki Prem Kahani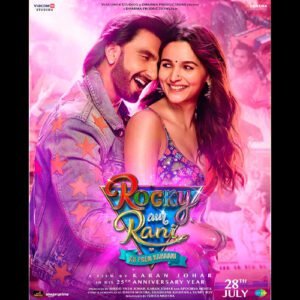 Release Date- July 28
Where- Theatre
Rocky Aur Rani Ki Prem Kahani, a romantic comedy-drama, brings together two beloved Bollywood actors in a delightful on-screen pairing. Directed by Karan Johar, known for his signature romantic films, this movie promises a rollercoaster ride of emotions, laughter, and love. With its catchy music, picturesque locations, and sparkling chemistry between the lead pair, Rocky Aur Rani Ki Prem Kahani is all set to be a perfect entertainer.