Dunki Drop 1: On the 58th birthday of Shah Rukh Khan, get a glimpse of the world of Hardy, Manu, and Sukhi who travelled for miles in the Immigration drama
One of the most anticipated films of 2023 Dunki is all set to make a new record by the end of this year. On the 58th birthday of Shah Rukh Khan, the makers of the film dropped the first teaser of Dunki with the title 'Dunki Drop 1'.
After consecutive two blockbusters, Shah Rukh Khan is again set to make a new record with his upcoming movie 'Dunki'. At the time Jawan, SRK named the teaser 'Jawan Preview'. Likewise, for Dunki, without calling it a teaser, makers delivered the video by naming it 'Dunki Drop 1'.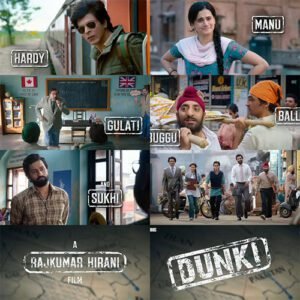 In the first scene of the teaser, a group of people wearing black clothing are seen traversing a desert with a sharpshooter's mark on their back. He pulls the trigger, taking us back to the beginning, when it all started, with a group of Punjabi buddies who aspire to work and eventually settle in London.
Among them are Shah Rukh Khan and his pals Anil Grover, Vicky Kaushal, Vikram Kochhar, and Taapsee Pannu. Hardy, a character portrayed by Shah Rukh, swears to do any means necessary to get his buddies to London.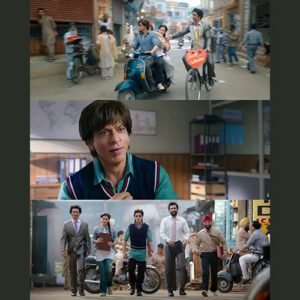 Dunki is going to tell a touching story of four friends and their voyage to faraway lands. It describes the difficult yet transformative journey they are going to endure to fulfill their aspirations. Dunki, a story of love and friendship purportedly based on true events, unites these vastly different tales and offers poignant and humorous solutions.
The idea of "Donkey Flight," in which Indian immigrants travel a certain path to the UK, served as the inspiration for the movie. The phrase "hop from place to place" is derived from a Punjabi idiom.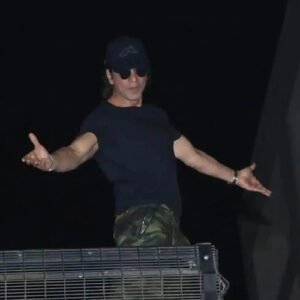 At first glance, you can easily find the essence and a touch of Rajkumar Hirani's filming which includes both comedy and emotions. And the presence of Shah Rukh Khan evokes deep emotions in the teaser.
It's SRK's birthday and he perfectly knows how to treat his fans and shower love to them. At midnight, he came to his balcony and greeted all his fans and media who were standing outside his Mannat, and then at sharp 11, he dropped the first video of his upcoming movie. On the other side, the uncut version of Jawan has also been released on Netflix on the occasion of SRK's birthday.
Dunki will be the first collaboration of Shah Rukh Khan and Rajkumari Hirani Dunki will be released in the week of Christmas on December 22, 2023, which clashes with Prasanth Neel's Salaar which is also released on the same day. Dunki is helmed by Jio Studios, Raj Kumar Hirani Films, and Red Chillies Entertainment owned by Shah Rukh Khan and Gauri Khan.