Can't seem to find the right words to start a conversation with your new tinder/bumble match? Here we are with some suggestions that might help you find the perfect match for you.
Who likes to be left on read? No one, right? Well, in this month of love, I'm sure most people out of the single clan would be looking forward to finding a date to share some love on Valentine's day. However, before dreaming all those lovey-dovey scenarios in your head, know that the first step is to find a date. And there is no better way to find a good match for yourself than giving a try to online dating platforms like Bumble and Tinder.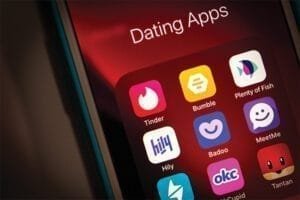 After getting that right swipe, one of the most exciting parts of an online dating site experience is 'starting a conversation with a new match'. However, that's where we all see our thumbs dancing on top of the phone screen around that keyboard, isn't that so? While there may be a hundred, thousand, and a million ways of making the first move, the hard part is to choose which is the most appropriate one.
We've put up a 101 guide for you to start a conversation with a new match and get the chat going in order to assist you in that exhilarating moment after you've made a match you feel really good about. Therefore, choose the option that seems best for the pairing!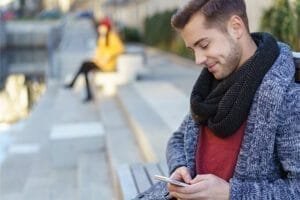 First impressions are important in any situation, but they are particularly important when a possible romantic relationship is involved in Tinder/Bumble scenario. This is so because it's human tendency to pay attention to the little details like what's written in your bio. Your perception of someone after just 30 seconds or three minutes of conversation will be just as strong as your impression of them after spending three hours with them. Therefore, the opening remark is essentially make-or-break.
Many people spend too much time and effort crafting and making their messages to be perfect. However, it's ultimately just a numbers game online. No one wants to respond to a paragraph, so it's always advisable to keep your texts short and to the point. But be light-hearted and a little bit particular.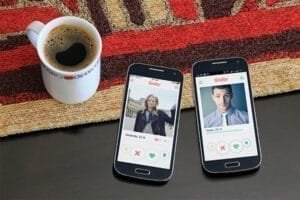 Your message could be easily missed on Tinder because you aren't the only one sending "Hey" and "Hi" texts. It's time to make your initial message stand out. let's put it this way, 'teasing someone is a terrific way to differentiate yourself.' Those of you with a sarcastic disposition might want to exercise caution with this one. The teases should nonetheless convey interest and will prove how strong your flirting game is.
Have you noticed any shared interests in their profile? Maybe the fact that you both love to play tennis, have pets, or have been to the same destination together? Start out with that! Before asking their pet's name, their favourite cricket player, or whether you both recently ate at the same restaurant in New York City, make it obvious that you've taken the effort to go through their profile (they took the time to set it up after all).
Your secret weapon when it comes to starting a conversation with a match is a question. Questions are undoubtedly one of the finest ways to start a conversation because they demonstrate your interest in the other person and, most of the time, cause your match to want to answer you in kind.
The effectiveness of questions on Bumble has led to the app's recent introduction of a new feature called the Question Game, which makes asking insightful questions to potential matches even simpler.