Looking for the summer perfect gateway? Then you've landed on the right article. Read on!
Summer is the best time to escape the scorching heat and embark on an unforgettable vacation. And India's summer is extremely unforgiving sometimes, so, it is necessary to plan a trip with your friends and family or you can go solo as well. Plan a cool retreat to beat the summer heat, and head to cooler destinations in India to spend cool summer vacations. From breathtaking hill stations to lush green valleys, the country offers many options for a refreshing vacation.
If you're looking for perfect getaway destinations to beat the heat and experience the best of what India has to offer, but find it a tedious job to decide where to go. Here we have curated a list of five summer getaway destinations for memorable vacations. So, just grab your glasses and get ready for a cool adventure.
Sissu, Himachal Pradesh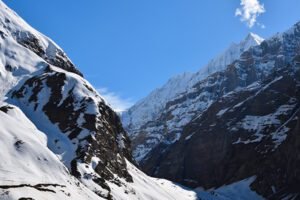 Nestled in the Himalayas, Sissu is an underrated destination. It's a small town in Lahaul Valley in HP (Himachal Pradesh). This picturesque place is located on the banks of the Chandra River. It's breathtaking views and pleasant weather will leave you rejuvenated and refreshed. The place is surrounded by glacier rivers, snow-capped mountains, waterfalls, and poplar trees. 
Here you get a glimpse of the Buddhist culture. Apart from its scenic views, Sissu is famous for some sports activities such as trekking, rock climbing, star gazing, and many more.
Gangtok, Sikkim
This hidden gem of India is a perfect destination for the coolest vacation. Gangtok is a perfect blend of hypnotised beauty, culture and tranquillity. The city's beautiful monasteries, scenic views, and mild temperature attract tourists from all over the world. 
Here you can visit Rumtek Monastery and Enchey Monastery or take a cable car ride to experience the beauty of this place. It's a base for trekkers and campers. A perfect holiday destination for this summer.
Ranikhet, Uttarakhand
Ranikhet is famously known as the Land of Queen, which is developed by the Britishers. It's a cantonment town in Almora. This place is surrounded by Himalayan hills and forests and ancient temples. This place is famous for its Nanda Devi Peak, Mountainous climbs, golf courses, and trekking ranges.
This small town will mesmerise you with its beauty and serene hills. A perfect place for detoxification for your mind. It can be your escape place from the hustle and bustle of life.
Munnar, Kerala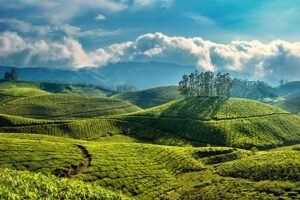 Munnar is a town in Kerala, which we called God's own land. Munnar is surrounded by sprawling tea plantations, mist-covered valleys, and a peaceful ambience, which is a paradise for nature lovers. Here, you can take a tour of tea plantations, and visit Eravikulam National Park where you can spot endangered species.
This place offers Paragliding, Trek to South India's highest peak, Anaimudi. The pleasant weather and breathtaking views will leave you spellbound.
Kalimpong, West Bengal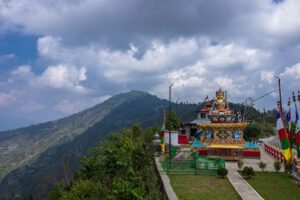 A tranquil gem Kalimpong is a picturesque town nestled in West Bengal. This hill town is surrounded by lush tea gardens, ancient monasteries and exotic orchids. Here you can explore the snow-capped peaks, Durpin Dara Viewpoint, and bustling handicrafts markets. 
Its enchanting beauty and serene ambience will leave you captivated by its charm & beauty.