On the 50th birthday of Aishwarya Rai Bachchan, look at some of her best performances that perfectly describe her with the statement 'Beauty with Brain'.
Former Miss World Aishwarya Rai Bachchan, who is celebrating her 50th birthday today, has given remarkable performances throughout her two decades of long-acting career. However, it is felt many times that Rai was less appreciated for her performance as compared to her other contemporary actresses of that time. She is in the news either for her beauty or for her controversies, but she is never appreciated for her acting skills and performances.
Today, on her birthday, let's look at some of the performances that have been played by her and enthralled us with her screen presence.
Neerja in Raincoat (2004)
Raincoat is the story of a couple who are separated by destiny, meet again, and are separated once again because of their life circumstances. Directed by Rituparna Ghosh and starring Ajay Devgn and Aishwarya Rai, it was one of the underrated films for both actors in mass, but this is one film that also won a National Award in 2005.
Rai, who is known as Miss World, is very different in the film. It is the character in which she doesn't use her body or limbs. It is all about her face and eyes, which show how talented she is as an actor. When you watch the film, you will not see Rai; on screen, she is Neerja.
Sunehri in Dhoom 2 (2006)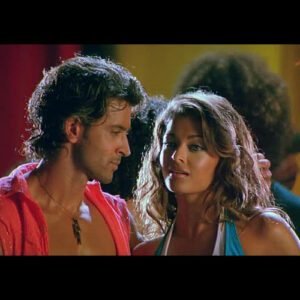 Dhoom 2 is always known for Hrithik Roshan, but Sunehri was also a top-notch character, along with Mr. A. Dhoom 2 was one of the biggest hits of 2006. The role of Sunehri was quite difficult for her, as she had to go through several body transformations as she was shooting for another movie, 'Bride & Prejudice', where she had to gain weight for her role. Rai's character was summarised as Catwoman, a fictional comic book femme fatale or anti-hero.
Sofia D'Souza in Guzaarish (2010)
Guzaarish was directed by Sanjay Leela Bhansali, who decided to cast Hrithik Roshan and Aishwarya Rai after watching them in Dhoom 2 and Jodhaa Akbar because he wanted to cast a mature couple full of exuded dignity and character that his characters Ethan and Sofia needed. Aishwarya was so overwhelmed by the offer that she said yes to the film without reading the script.
In the movie, the lead actors also received positive reviews for their portrayals. The screenplay of the film was also invited by the Library of Oscars to be part of its permanent script collection.
Anuradha Verma in Jazbaa (2015)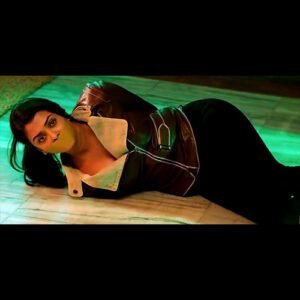 Jazbaa was the comeback film of Aishwarya Rai after a five-year gap from the industry. The film's narrative, starring Rai and Irrfan Khan, revolves around an attorney forced to defend an unsavoury criminal after the daughter of Anuradha (Aishwarya Rai) is kidnapped.
The performance of Rai was appreciated by the critics, which won her a Stardust Power-Packed Performance of the Year Award in 2015 and led to various nominations for Best Actress. The dialogue of Jazbaa, "Mohabbat hain isliye jaana diya, zid hoti to baahon mein hoti," is still one of the best dialogues written in Bollywood.
Nandini in Ponniyin Selvan, Parts 1 and 2 (2022 and 2023)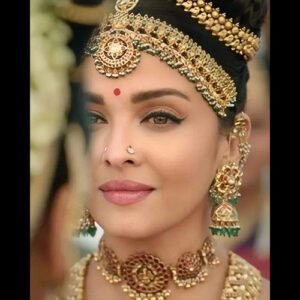 Ponniyin Selvan is a film that shows the acting range of Aishwarya Rai very well, along with the other cast members of the film like Chiyaan Vikram, Jayam Ravi, Karthi, Sobhita Dhulipala, and Trisha Krishnan. More than Ponniyin Selvan Part 1, Part 2 explores the acting skills of Rai much better. The movie and the acting of the characters both received positive reviews from critics.
Special Mentions: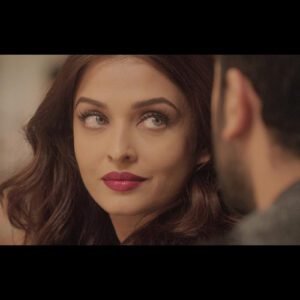 Choker Bali (2003)
Khakee (2004)
Provoked (2007)
Sarbjit (2016)
Ae Dil Hain Mushkil (2016)