A bag perfect for your vacations and beach trips. But exactly how practical is it? Read on to find out!
Carrying bags on arms seems like a thing of the past now – carrying them on waists has become the trend. Taking advantage of this, is Cult Gaia, with their Gaia's Ark Nano Belt Bag. But is the bag as practical as it is beautiful? Let's find out.
Cult Gaia has reimagined their classic Ark bag, and introduced it in the belt bag form. It can now be worn crossbody, which is a good thing because the original one was super inconvenient to carry. The size of the handles makes it impossible to wear on your arms, and let's be honest, it gets tiring to have to always hold your bag from the handles.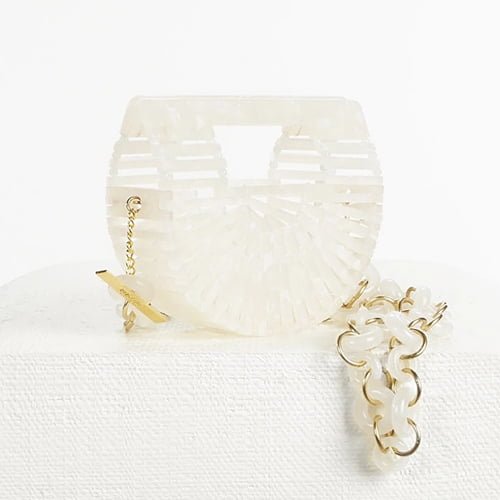 Lately, Cult Gaia has been receiving some really horrible customer reviews. It seems like the quality of their products has slipped.
The new version embodies their signature style, but a new colour has been introduced – pearl – and the bag's size has been reduced. We will come to the size in a minute, let's have a talk about the colour first. It is definitely a gorgeous colour and can be beautifully paired with so many outfits. But the size seems like a real pain point – it is not big enough to even fit your essentials. And what is the use of a bag if it cannot even fit your essentials? There is only one compartment and we feel it could have been made just a smidge wider.
There is no zipper on the bag, and the top remains open. So, you have to always carry it upright, because if it tilts even a little bit, all your items will fall out. You will need to line the bag to put your stuff in as smaller things can fall out of the slits. The bag comes packed beautifully – in the Cult Gaia original box. The chain looks beautiful, and the bag also looks great hanging around the waist since it is so petite.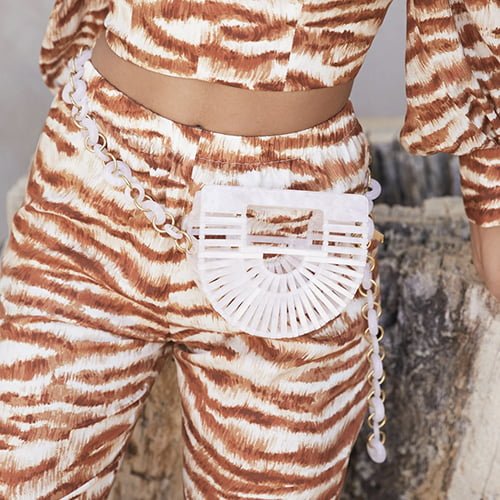 Carrying bags on arms seems like a thing of the past now – carrying them on waists has become the trend.
The bag is lightweight, and the design is perfectly balanced between contemporary and classic. But the bag is super impractical, as it can only be used for 3-4 months during the summer and spring seasons. It doesn't seem winter appropriate. On top of that, it seems more of a night-out bag compared to a regular usage bag. The bag is very fragile as well, owing to the material – it is made of 100% acrylic.
The bag's design evokes nostalgia, courtesy of its 90s-inspired shape. So, if you love see-through bags, you can go ahead and purchase this one.