Do you feel mentally tired? Here, we curated a list of some self-care tips for mental health. Read it out!
We all live in this fast-paced world where everyone is running to achieve their dreams and has no time to care for themselves. We hardly found time to spend with our family and friends. If we get any free time after hanging out with our close ones we spend it on our skin & hair care but we always neglect the most important thing which matters the most our "Mental Health".
Most of us time 'n' again must experience loneliness, anxiety, depression, and feeling overwhelmed. It is normal to feel and you can handle it by taking care of your mental well-being. There are several things that help you to feed your mind with positivity. In this article, we tell you about some tips to take care of mental health:
Reduce Alcohol Intake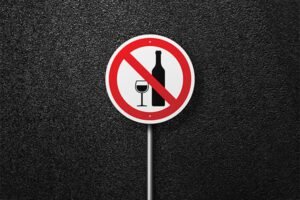 As we've all heard, drinking too much alcohol is bad for your health. It affects our body as well as our mind. So, the first step to make our mental health better is to reduce alcohol intake or stop drinking alcohol. While occasionally consuming alcohol in a good amount is not harmful but excessive alcohol consumption or any kind of drugs can wreak havoc on your mental health. It can lead to feeling lonely, anxiety, and depression. It can also disturb our sleep patterns, our ability to deal with stress and mind clarity, also making us emotionally unstable.
Meditation for Mindfulness
Meditation is the best & simplest way to improve mental health. It helps to enhance concentration, mindfulness, and reduce stress. In the simple terms, Meditation is the practice of staying present in the moment without judgment. You can start with a short, daily meditation at least 10-15 minutes per day. Find a quiet place, where you can sit comfortably and start focusing on your breathing. Enable your mind to let the thoughts come and go without getting attached to them. Slowly, you'll notice that your mind has more clarity than before.
Explore the Beauty of Nature
There is no better way to heal your mind than exploring the beauty of nature. It has its own significant benefits for mental health. Nature has a remarkable way of soothing our minds and rejuvenating the spirit. Its awe-inspiring beauty and serenity are a perfect escape from the stresses of everyday life. From time to time take nature breaks to boost your mood. Go for a walk in a park, sit outside, do some yoga, plan a hiking trip, and observe the world around you. Feel the connection with nature it can reduce your stress levels, depression, and anxiety.
Do What Makes You Happy
A vital element of great mental health is happiness. However, we frequently forget to engage in enjoyable activities due to our busy schedules. Whether it's engaging in a hobby, spending time with loved ones, or picking up a new interest, make it a point to put your happiness first. Creating a list of the things you enjoy doing might be useful. To make sure you incorporate these things into your life, block up time for them on your schedule on a regular basis.