Global icon Priyanka Chopra Jonas revealed why she left her successful career in Bollywood and move to Hollywood.
Global star Priyanka Chopra Jonas is known for her ace-acting skills and currently, she is creating waves worldwide with her work. Recently, she revealed the reason behind her moving to Hollywood which made some controversies in Bollywood. In one such promotional interaction for her upcoming movie Citadel, she revealed the real reason for taking a risk to move to Hollywood to give a shot to her music career. The actor said she took a break from her successful career in Bollywood because she was not happy with the work she was getting there.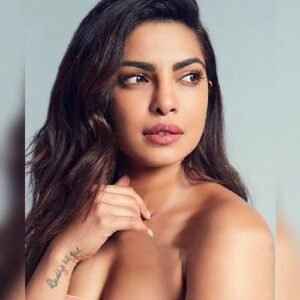 With Dax Shepherd on his podcast armchair expert, the Citadel actor said she was being cornered in the Hindi film industry and many people tried to sabotage her career. She added that Desi Hit's Anchula Acharia had seen her in a music video and called her up when the actor was shooting for the "Saat Khoon Maaf" movie and asked Priyanka if I would be interested in a music career in Hollywood.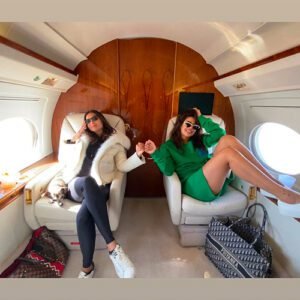 At that time, Priyanka Chopra was looking for a way out of Bollywood. The actor said "Many people tried to Sabotage her acting career and made sure that she will not get cast in movies. She had beef with people. She added that she had not been good at playing games so she kinda was tired of Bollywood politics and needed a break.
She further added she started making movies because of concern that she will not get work soon but she was terrified when her six movies didn't do well at the box office. She also stated that "because I'm not a nepo baby". Her music video gave her the opportunity to go into another side of the world and not crave films. She would just require to schmooze in some clubs and small-circle of people. She would require to kneel and had worked a long time by then so she didn't feel like she wanted to do it.
So, when the music video opportunity came she grabbed the opportunity with both hands and was thrilled to go to the US. Priyanka mentioned that she worked with all the singing stars such as Will.I.Am, Pitbull, Pharrell Willams and even Jay Z. However, the music career didn't work out and realised that she was much better at her day job. Then, someone suggests that she has to try her hand at an acting job in America as well. She did the same and landed herself in the lead role of the US tv series Quantico. 
Priyanka Chopra did two music videos in Hollywood. The actor's debut song was "In My City" in 2012. She released her second song in 2013 named "Exotic". She was also featured in the EDM song "Erase". She made her debut in Hollywood films with the movie "Baywatch" then later she was seen in many big projects such as Matrix: Revolutions, The White Tiger, and A kid like jake.
She will next be seen in Russo Brothers-produced series Citadel, James C. Strouse's Love again and she also made her come back to Bollywood with Farhan Akhtar's film Jee Le Zara, which is in making.