It is hard to make kids understand the importance of cleanliness and order, especially when it comes to drinks. But these coasters will intrigue them enough to start using them every time they have anything to drink. Check them out!
If you're someone with OCD severe enough to put even Monica Geller to shame, this is going to be a great read for you. We understand that making your kids understand the need for using coasters is a slippery slope, but it is imperative to slide down that slope since no one wants to ruin their expensive glass tables. Understanding this, FHMax has ensured that you never need to worry about another condensation droplet ever. FHMax launched coaster sets that have been a boon for literally everyone. And to ensure that kids take this responsibility seriously, FHMax has also launched them in kid-friendly designs! This ensures that your kids will start to use them frequently since their curiosity and fascination with animals makes them want to use these all the time.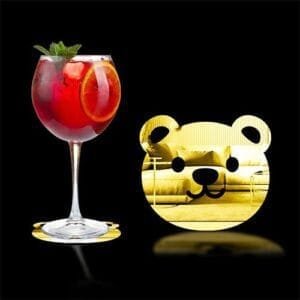 Cat Face, Acrylic Mirror Coaster
We'll talk about the coasters in more detail in a moment. First, we would like to give you an introduction to FHMax. If you're a first-time shopper here, get ready to be utterly obsessed with this amazing shopping portal. This shopping portal is a brand extension of FHM – our premium men's magazine. And since you trust us so much to deliver your monthly dose of infotainment, you can trust us with your retail needs as well! You'll find an extensive list of products on FHMax ranging across a variety of categories; from personal grooming to even decor and home necessities. You will also find exciting deals on almost all products and the best part: FHMax never compromises on the quality of products! So, you can rest assured knowing your products will reach you on time as well as be of the utmost quality!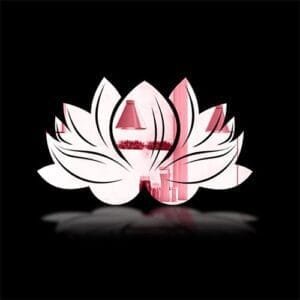 Lotus, Acrylic Mirror Coaster
These coasters are made of reflective acrylic material and come in sets of 4, 6, and 8. These are also available in three colour options: gold, rose gold, and silver. The coasters are of high quality and make for perfect home décor pieces. And the hyper-realistic detailing on the coasters is what makes them so distinct from other coasters available in the market. Currently, these make for a steal deal since they are available at a discounted price of just Rs. 599! And you can also get a box of Ultra-soft, 100X2 tissues for just Rs. 199 along with these coasters.
Teddy Face, Acrylic Mirror Coaster
The special thing about these coasters is that they will last you for a good amount of time owing to their amazing quality. And since these come in shapes of flowers and animal faces, you can involve kids in keeping their surroundings clean since they will be fascinated by the shapes and the reflective material. Whether your table is made of wood, glass or stone, coasters are necessary to prevent condensation rings which can ruin your table top. So, make haste and get these coasters or you might miss out on this amazing deal!