If You Think Vests Are Too Basic, Opt For The Printed Ones From FHMax And Steal The Style! Dive In For Some Styling Tips.
Ayear ago, we never would have thought our aesthetic would soon be summed up with the phrase 'comfort over everything,' the return and rise of statement vests — have weaseled their way all over the Instagram feed. Whether it's a structured waistcoat or a cosy oversized knit, vests never fail to complete any outfit — and keep us comfy. Vests can be styled with cool neckpieces or scarves and teamed with slouchy trousers and sneakers if you are stepping out. Continue reading for all the vest styling inspiration your closet needs!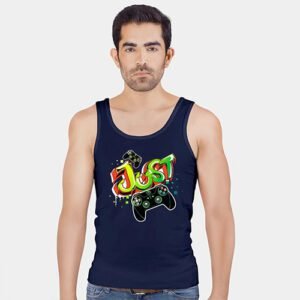 A funky pair of sunglasses would be ideal with a vest look. Wear a graphic printed vest paired with grey joggers and a pair of sunglasses while lounging about. You can wear it with a paisley printed bandana wrapped around the head and a neckpiece made of seashells is all you need to rock the mafia look. If you're looking for printed vests, you're at the perfect place, as FHMax is a trusted portal catering to millions worldwide. This month is all about men's styling and so we have brought an intriguing collection from the site that had our heart at the launch!
With eclectic colour variations and 32% discount it's a steal deal! With a round neckline, sleeveless arms in vibrant colours this 100% super combed cotton lets your skin breathe well. Vests are hugely seen on the runway and now a lot of celebrities and social media influencers have found solace in the sleeveless tee, otherwise considered to be for dads and granddads. The newer generation has simply shunned the idea of wearing the undershirt as just innerwear.
Be it Harry Styles' crochet tank top in his album Watermelon Sugar or his graphic printed sleeveless tees, he has shown some cool ways to style vests and we can't stop crushing over his intriguing looks. Complementing the casual fashion trend of today, FHMax offer vests varied designs and slim fit tailored to show off your fit body and gains earned in the gym.
Both vests and denims are go-to pieces of attire for any man. But when combined together, they can create that ultimate fashion statement that any man would like to flaunt. Pick up a coloured or graphic vest in simple tones and pair it with distressed or neutral blue jeans with some funky sneakers to complete your look.