Are You A Hoarder Of Your Boyfriend's Clothes? If Yes, Get Ready To Hop On For The Comfort! Explore What Fhmax Got For You This Time Which Will Probably Leave You Stunned!
We know you ladies can't stop yourselves from stealing their boyfriend's t-shirts from their closets. For some people it's craziness, for some it's comfort of oversized clothes, for some it's magic, and for some it's fashion. Have a soft corner for the oversized boyfriend t-shirts?And finding difficulties in curating such t-shirts from the women's collection that can beat the comfort and coziness? You're at the perfect place, as FHMax is a trusted portal with catering to millions worldwide. This month is all about T-shirts and so we have brought an intriguing collection from the site that had our heart at the launch! And that is none other than the Boyfriend Women T-Shirt! We hear you screaming, keep reading to know more.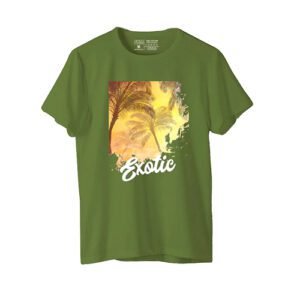 This time around, the brand has decided to add some amazing new T-Shirts to their collection which will have your heart too! And we know you can't stop yourselves from staring at these statement making t-shirts which are just at exceptional prices! Yes, these three extraordinary round neck half sleeve 100% cotton T-Shirts are just for `689! This steal-worthy deal will make you look both classy and chic simultaneously. What can be better than this? FHMax has just done this for you ladies! Living up on customer expectations and bringing out the best quality products is what the brand works by. We have bought you some unique shiny printed T-Shirts that speak for themselves. So, in case you are thinking of revamping your closet with high-quality fabric, FHMax has got you covered.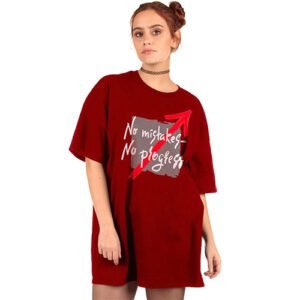 In terms of fashion, you can wear it with anything – mini skirts, denim shorts, wide leg jeans and it never goes wrong. With these lightweight t-shirts you could effortlessly slay that would look perfect on a night out with friends or even while clubbing you can make a hot impression on guys. These comforting T-Shirts feel soft on the skin and let your ski breathe. Handsome men, you can also gift these t-shirts to your adorable girlfriends to save your closet! These t-shirts have got your back by having these 3 prints in 7 eccentric colours. Trust us when we say, each piece makes a statement of its own and will make your girlfriend look even more prettier!