Salman Khan once again returned as Tiger in Tiger 3 but this time he demands a character certificate for 20 years of selfless service. Read it out!
On the birth anniversary of Yash Raj Chopra, the production house YRF (Yash Raj Films) unveiled the teaser of Salman Khan starrer's upcoming spy-thriller "Tiger 3". It is the third instalment of the Ek Tha Tiger franchise which was released in 2012 followed by Tiger Zinda Hai in 2017. Expectedly, the video under the hashtag "Tigerkamessage" didn't take much time to trend on X formerly known as Twitter. Along with Salman Khan, Katrina Kaif's name is also trending on X. She plays the role of Tiger's wife Zoya (ex-ISI agent).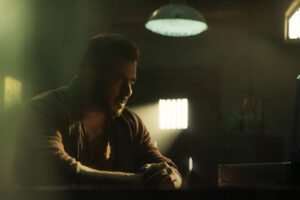 The teaser video starts with Salman Khan, who plays the role of Tiger aka Avinash Singh Rathore (ex-Raw agent). He delivers the message to the whole nation through radio that he is declared a traitor after selflessly serving the country for 20 years. Now, he demands a character certificate from India and wants the country's people to decide how they want to introduce him (Tiger) to his son. 
He further added, If I remain alive then I will serve you again, if not then Jai Hind and he off to mission. After that scene cut to action scenes where he was seen fighting with goons, running, and doing lots of stunts. The teaser also confirmed the movie will follow the events of Tiger Zinda Hai, Pathan, and War. We don't know whether Tiger will be alive or not in the movie, but one thing we know for sure it's going to be full action-packed entertainment. So, all the Salman fans out there, get ready to have some blast on this Diwali. The movie will hit the cinemas on Diwali 2023.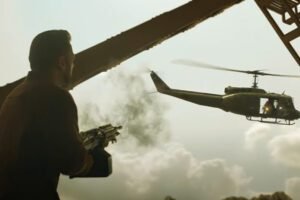 Tiger 3 is helmed by Maneesh Sharma and produced by Aditya Chopra. Besides Salman Khan, it also stars Katrina Kaif and Emraan Hashmi. According to the sources, Pathan aka Shah Rukh Khan will also make his appearance in the film. Other details about the movie are still under wraps. However, after seeing the teaser the fans are eagerly waiting for the movie. They are also excited for the SRK and Salman reunite on the big screen.