Here's a list you need right now. With these fine alcohol from brands owned by your favorite celebrities, you can make sure you enjoy our 14th anniversary edition correctly.
We are celebrating the 14th anniversary of a long magical saga and moments like these deserve the best of celebrations. To make this as memorable as possible for us as well as for our beloved readers, we have prepared a list of fine alcohol drinks for the celebration. Fun part? All these alcohol brands are owned by your favourite celebrities and their remarkable taste is worth a glass.
So, raise your glasses and join the party with us!
1. AVALINE BY CAMERON DIAZ AND KATHERINE POWER
"Most good stories start with a glass of wine," says the tagline of Avaline. This fine wine brand is owned by two beauties of Hollywood town. The taste is as good as the wine looks and worth a crazy party.
2. AVIATION AMERICAN GIN BY RYAN RENOLDS

When things start to warm up in the after-party, aviation gin will be your partner. Owned by the humorous Ryan Renolds, you might be quite familiar with its unique features from Ryan's Instagram posts. This gin created a buzz as soon as it was launched and we're all in to try it ourselves.
3. BROWN SUGAR BOURBON BY JAMIE FOXX
Bringing authenticity and high quality to the table, Jamie Foxx launched the brown sugar Bourbon that tastes majestical. This extraordinary tasting liqueur can be used for making your favourite cocktail as well.
4. BESPOKEN SPIRITS BY DEREK JETER
Take this on the rocks or add some lemon beverage to it and the Bespoken Spirits will make your night. Its true colour and fine bottle design places it high on elegance and flavour.
5. CALIROSA BY ADAM LEVINE AND BEHATI PRINSLOO
The Calirosa is perfect for any and every occasion. A birthday party, wedding party, graduation party or any other event can be turned into a memorable night with this Calirosa. The brand is owned by none other than the famous couple Adam Levine and Behati Prinsloo. What more reason do you need?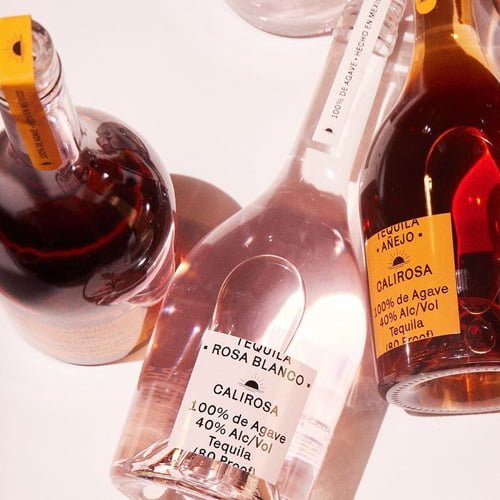 6. CACTI AGANE SPIKED SELTZER BY TRAVIS SCOTT
One can of the CACTI Agane Spiked Seltzer and you are set for the whole party. This delicious tasting alcohol drink, owned by Travis Scott delivers on the promises made by the brand. Not only is it rich in flavour but also defines class alcohol.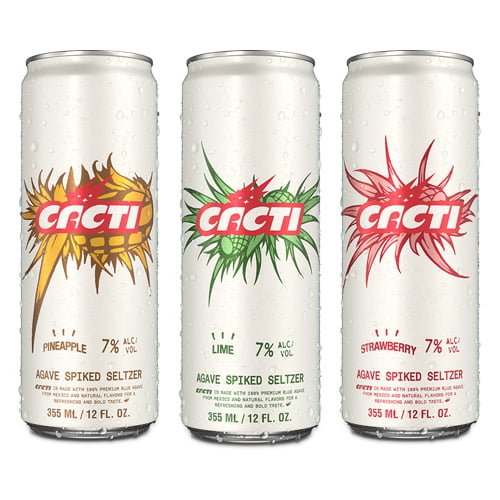 7. CINCORO TEQUILA BY MICHEAL JORDAN
The bottle itself speaks of luxury. One sip of the Cincoro Tequila can give you the taste you will never forget. The smooth texture and refined colour are just a bonus. If you are thinking of shots for a special occasion, think Cincoro Tequila.
8. HEAVEN'S DOOR WHISKEY BY BOB DYLAN
Bob Dylan gives some literal meaning to his song through his Whiskey brand. When you taste this whiskey, you taste heaven. It is as unique and as soothing as Bob Dylan's songs and it'll surely leave you longing for more.
9. INVIVO X BY SARAH JESSICA PARKER
Coming all the way from "Sex and the city", Sarah Jessica Parker has blown every mind with the launch of her wine brand Invivo X. It is delicious, rosy and best when you have something to eat. This pair is out of the world and surely a must-try.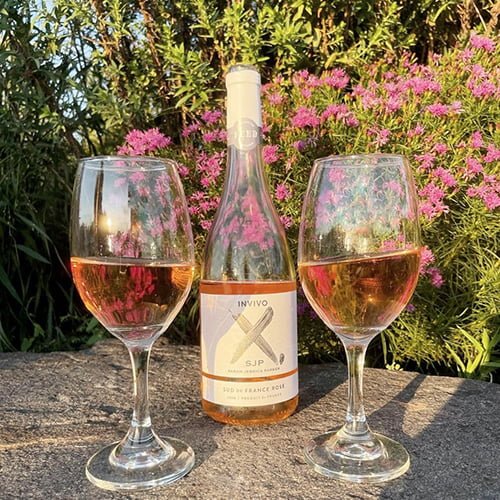 10. MIRAVAL BY ANGELINA JOLIE AND BRAD PITT
The famous Hollywood couple who separated recently came out with their own liqueur brand named Miraval and all their fans are going crazy for it. The wines prepared by this brand are a perfect mixture of incredible ingredients that make your party rich with style. Having this is like having a sip of luxury.
11. MAISON NO. 9 BY POST MALONE
Celebrations and Post Malone go hand in hand quite literally. So much so that the American pop singer started a wine brand that serves authenticity and is a great time for celebrations. When you pop open the beautiful bottle, you get a taste of fine liqueur.
12. TEREMANA TEQUILA BY DWAYNE "THE ROCK" JOHNSON
One fine day, Dwayne "The Rock" Johnson decided that the world needs a fine Tequila Brand and launched Teremana Tequila and we can never thank him enough for it. Every bit from the choice of ingredients to the presentable bottle is on point for this liqueur and you need to try it yourself.
13. VILLA ONE BY NICK JONAS

Nick Jonas and John Varvatos have brought their strong beliefs from the music, film and fashion industry into the liquor industry to create the Villa One tequila. They've brought with them the principles that guide us towards better living and of course the fun in celebrations.
14. 19 CRIMES CALI BLEND BY SNOOP DOGG

Snoop Dogg's 19 Crimes Cali Blend is as hyped up as Snoop Dogg himself. One can expect endless fun and a great time with his liqueur as Snoop Dogg's reputation as a fun-loving person fits his liqueur's too.