Have a look at these movies and shows that have completely disappointed us with their representation on LGBTQ community.
LGBTQ characters have finally found their place in cinema, although they have already repeatedly been shown through Schitt's Creek (David Rose and Patrick Brewer), Derry Girls (Clare Devlin), Sex Education (Eric Effiong) and Euphoria (Jules and Rue). These characters have been so rightly represented on-screen by straight-actors that the character emerged as a realistic gay character and made it highly believable, whilst perfectly showcasing their journey.
But here is something that you might have missed out on! Though gay characters have repeatedly been shown on-screen, only a few shows have done justice to the characters. The way these characters have been shown on-screen gave birth to countless memes and trolls at the expense of the LGBTQ community. It has made the movie really unsatisfactory, here are 5 times shows got LGBTQ representation completely wrong.
Toni's character in Riverdale is one of them.
We all have watched 'Riverdale', its hype and trending show, but have you ever took a peek at Toni's character? Riverdale was released in 2017, Toni's character barely got any screen-time on the shows. Toni as a bi-sexual character, made her entry in the second season of Riverdale and she was portrayed as Southside serpent group member. Toni's character faced being manipulated and abused but though she faced all of this, it never talked about it or created any conflict. It was normalized quickly in the show. She as a bi-sexual character did not got justice.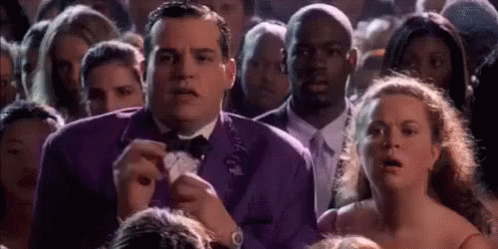 Damian in Mean Girls season 1, disappointed us.
Mean Girls an ultimate teenage show, which was most watched in 2004. This is Damian he is almost too gay to function, this iconic scene in Mean girls. Yes we known, Damian is a favourite character but have you noticed his character is never recognised as an 'individual gay' personality but a primary friend of Janis Lan. Damon commentary and cheerfulness won the audience hearts, but his character complexity was never highlighted in the show, that was so wrong.
Boat Trip nominated for BET Awards, shocking!
Boat Trip is a popular movie on LGBTQ, which was released in 2003. This movie got most trolls for their tasteless and tacky farce, cheap homophobic jokes. It highlights every gay character but as hypersexualized cliches and every dialogue has a punchline to degrade homosexuality with their worst jokes. Though its character, Jerry Maguire, shocked us with their nomination for BET awards. This movie is a thumbs down for representing LGBTQ community.
Bruno is a mockumentary comedy film, which was released in 2009. This movie is directed by Larry Charles, about a gay Australian fashion guru who does various things to degrade himself in front of his fans. It is one of the most poorly rated movies based on LGBTQ. Though Bruno, the main character representation made the community look like a joke. This sort of comedy is entirely for the purpose of entertainment and for a straight audience, it prioritizes that instead of a representation of LGBTQ.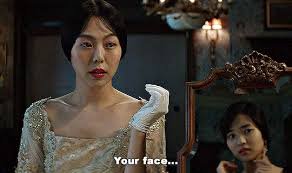 Korean movie, the Handmaiden is a fail with their representation. 
South Korean thriller movie, which was released in 2016. Lady from the Handmaiden is directed by Park Chan-Wook, a classic erotic movie between Maid and Izumi Hideko. Though it is a feminist work, it supposed to represent women's autonomy and sexuality but they have failed to represent the Asian women. Instead of seen as east Asian women, they represent people as stereotypical sex object. "male-gazey" describes a part from the handmaiden.