Kim Kardashian starrer American Horror Story: Delicate explores the horror of pregnancy. Read out to know more.
The horror anthology series "American Horror Story" is known for its isolated themes came back with another season. This season will star Kim Kardashian, Emma Roberts, and Cara Delevingne. This time the season will be about spiders, asylum, pregnancy, murder, and coven. The upcoming season is titled American Horror Story: Delicate. So, all the spooky lovers get ready for a horrifying experience. The show is directed by Ryan Murphy and Brad Falchuk. The duo sustained the success of this anthological limited series for nearly a decade. It always be FX's highest-rated horror series.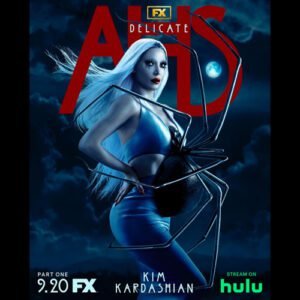 The new season will be released on 30 September 2023 on FX and the next day it will be dropped on Yulu. The upcoming season of American Horror Story is based on the book Delicate Condition by Danielle Valentine and implies a woman named Anna Alcott who becomes convinced that evil forces are keeping her from becoming pregnant. Anna's claims are likely to be proven to be true, and something ominous is at play as she falls into chaos. The season will focus on the theme of people not believing women.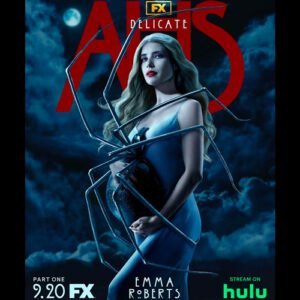 The American Horror Story: Delicate teaser trailer is spooky and filled with spiders. You might wish to skip watching the trailer if you are terrified of spiders. Kim Kardashian and other members of the core cast are also featured in the trailer. A disturbing cover of "Rock-a-bye Baby" is also playing in the background. For its forthcoming seasons, American Horror Story is not known for releasing dramatic previews. Therefore, before Delicate's premiere, we might not see another trailer for the show. American Horror Story's new season has sparked a lot of interest thanks to the teaser trailers. The show's new horrifying narrative is something that fans are eager to watch.