Kimberly Noel Kardashian also known as Kim K, she been a quite a search all over the media. Though Kim always caught inside controversy whether its 2007, sex-tape with Ray j or His husband kanye fights. Though her controversial statement on an interview, made fans deeply offended. But fans left some really hilarious and sarcastic comment after watching her clip. To know everything, keep on reading.
Kim k who recently was seen with Pete Davidson, also know his current boyfriend. Pete Davidson relationship with kim made kanye so jealous that he bombarded and created lot of drama. Kim k was defined as a bad mom who did not want his husband kanye to meet her on her birthday. Though this controversy still raised up about kim, but have you heard about kim k recent interview with her family?
Kim Kardashian, Khloe Kardashian, Koutney kardashian, and her mom kris Jenner were all recorded for a variety cover. However, on women's day Variety posted a small clip which kept on being viral, and she mentions I have a great advice for women in business, "Get your fucking ass up and work". It looks like nobody wants to work these days.
 The hilarious thing which happened during the Magazine recording was Kardashian family members gazed on her for a longer period and then agreed to her statement. Though this sarcastic comment on business women were watched by them and even working women saw it, felt like taunting statement where she does even make sense?
Khloe Kardashian, Koutney kardash, and her mom kris jenner all gazed at her when she said Get your fucking ass up.
Want to know more? One of the fans wrote Richplaining: When a person who has not experienced poverty gives you patronizing advice on "how to get out poverty"? these are some of the sarcastic tweets were being made by the working-class women.
She even adds on with Having good and healthy environment, where people love what they want to do. You have one life, no toxic environment. Instead of feeling inspired the audience broke into laugher. Rapid wave of tweets and criticisms on the internet was highlighted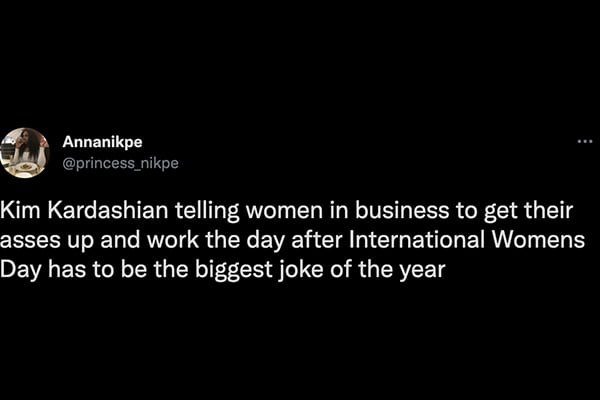 Kim kardashian remarks on working class women.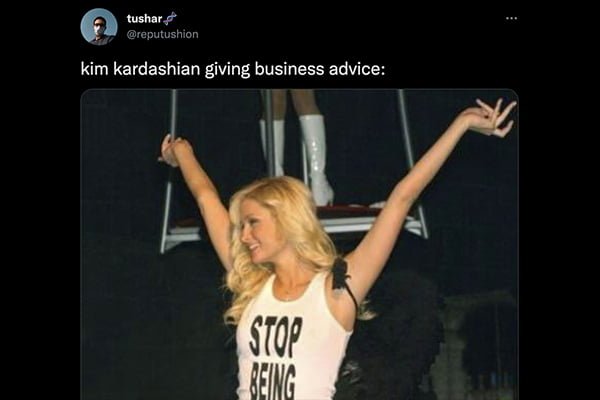 Sarcastic memes after watching kim kardashian statement.
Working women responded back to her offensive statement.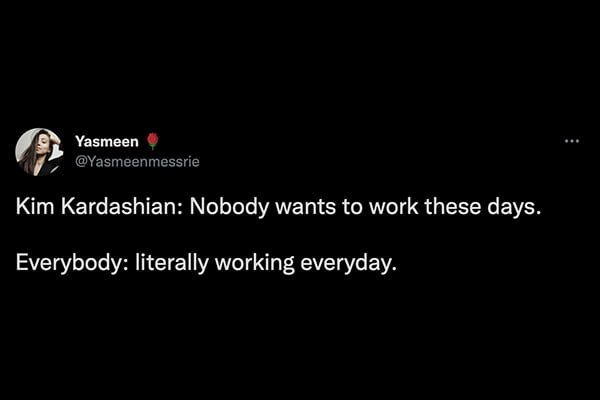 Citizens reacted with the tweet on her recent statement.
In the interview Kourtney Kardashian mentioned that she is really proud of herself and her sisters. She thinks it is hard to be working mom and to balance that, she hopes that Kardashians have a deeper impact in just showing that you can do what you want, if you really work at it. One of the fans responded with I do think its hard to be working mom, yeah it is easy breezy when you got maids and nannies doing everything for you.
This cover interview will be released. Though Kim iconic lines made it through all over the internet. Fans were quick to highlight Kim Kardashian history as Kim who got a BMW at her 16, me I have to work harder in life. Though her current status as a billionaire who was set into a life filled with privileges in BEVERLY HILLS.